Inspired from traditional pattern and design of Vietnamese ethnic minorities and combined with modern fashion design, the Vietnamese-Swiss fashion designer, Lan Tschirky has released "Ethnic Chic" Collection. The material to make this collection was handmade entirely by artisans from high mountains in Northern Vietnam. The brocade pattern with the contemporary textile creates the luxury look but remains still as clothing that is wearable by consumers.
"Ethnic Chic" was first launched in the fashion show of Vietnam Open Festival – the 40th anniversary of the diplomatic relationship between Vietnam – United Kingdom, being the perfect combination between traditional values in national costume Vietnam, with a European style design impression.
I enjoyed this shoot of Lan Tschirkys 'Ethnic Collection' especially because I worked with the highly professional and experienced model Nguyen Thuy Hong. The Holland Park setting was perfect for shots for the look book and the green colours of the background just lifted all of the clothing, in its colour, shape and form. I was also fortunate to photograph this collection at the Vietnam Open Festival. Here is a collection of my favourite shots from the look book shoot.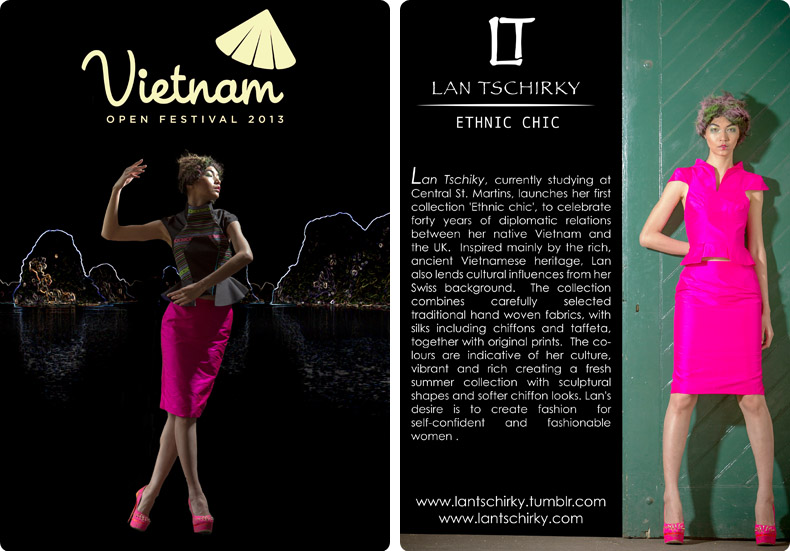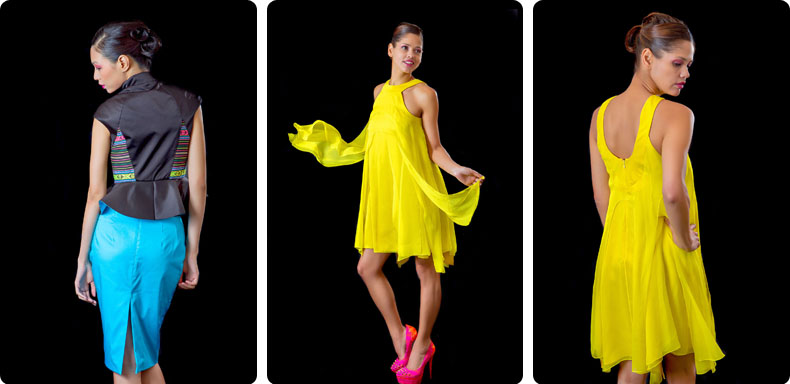 Special thanks to Stelios hair stylist.