We had already worked with Funda and Serhan on their themed engagement photoshoot, and so we were delighted to have been asked to cover their wedding at Grand Connaught Rooms as well. It was a massive event, and the couple wanted us to cover their preparations as well as their ceremony and reception, so the team knew we had a lot to do over the next twelve hours.
Funda and Serhan incorporated many beautiful traditions from their Turkish culture into their special day. The bride and groom started the day in their respective parents' homes, both of which were in North London, so the team split up to ensure not a moment of the action was missed!
With eight bridesmaids plus a gorgeous bride getting ready, there was a lively atmosphere at Funda's house. Funda, her mother and her mother in law had been out earlier in the day to have her hair and makeup done. She already looked like a breathtaking bride even before changing from her Disney t-shirt into her strapless Pronovias dress which had been cleverly accessorised with a fitted long-sleeved lace top to be appropriately modest for the wedding ceremony. Holding her bouquet of pink and white peonies, Funda looked calm and serene.
Funda incorporated a sweet bridal custom that is typical in weddings in some Mediterranean countries, particularly Turkey and Greece, of having her single female friends and family members write their name on the bottom of the bride's shoes. Superstition says that the person who's name is the most faded at the end of the wedding celebrations will be the one to marry next. Whether or not it's true, I don't know, but it is a fun way for a bride to involve her friends and share her good luck at finding true love.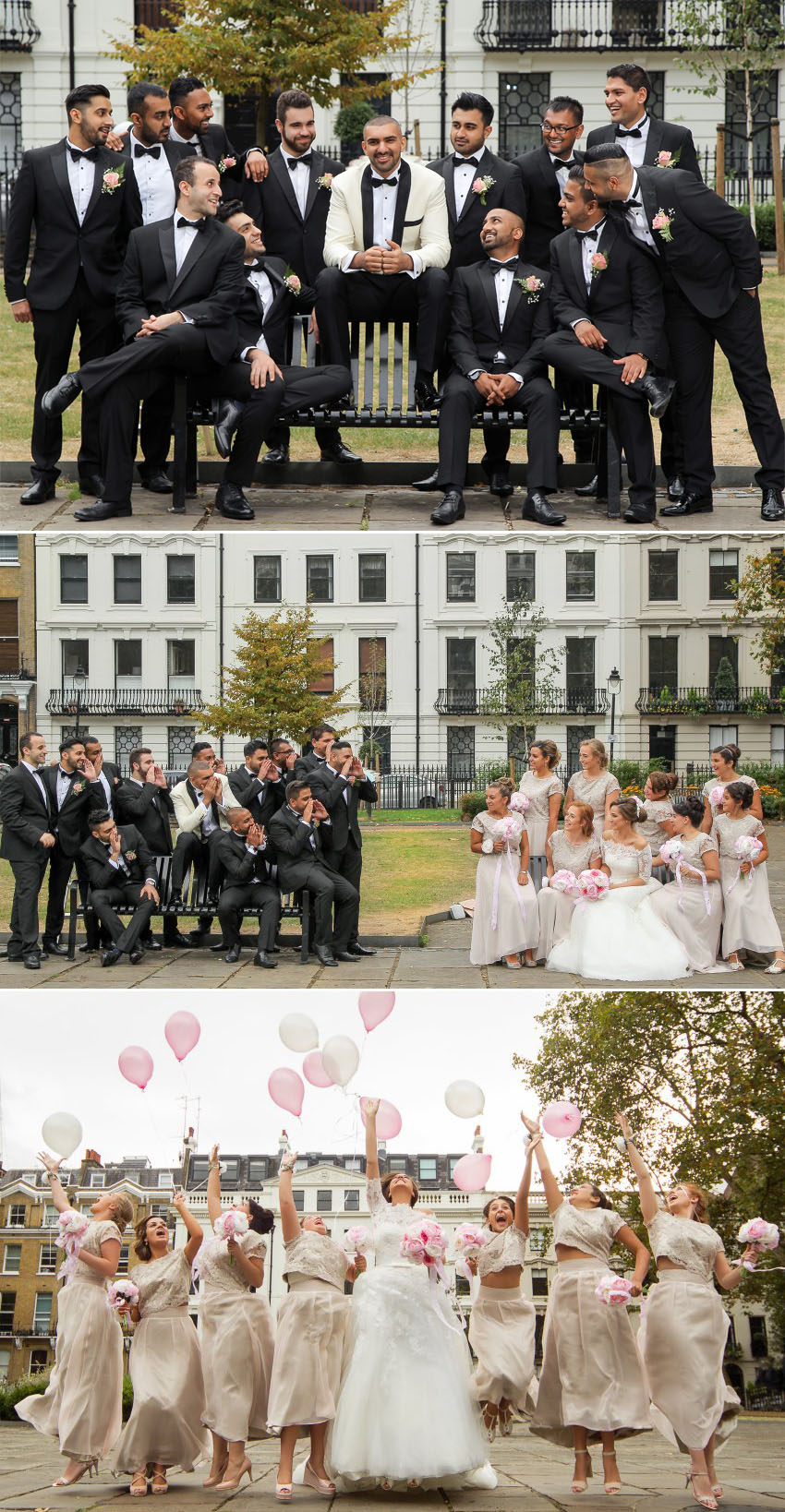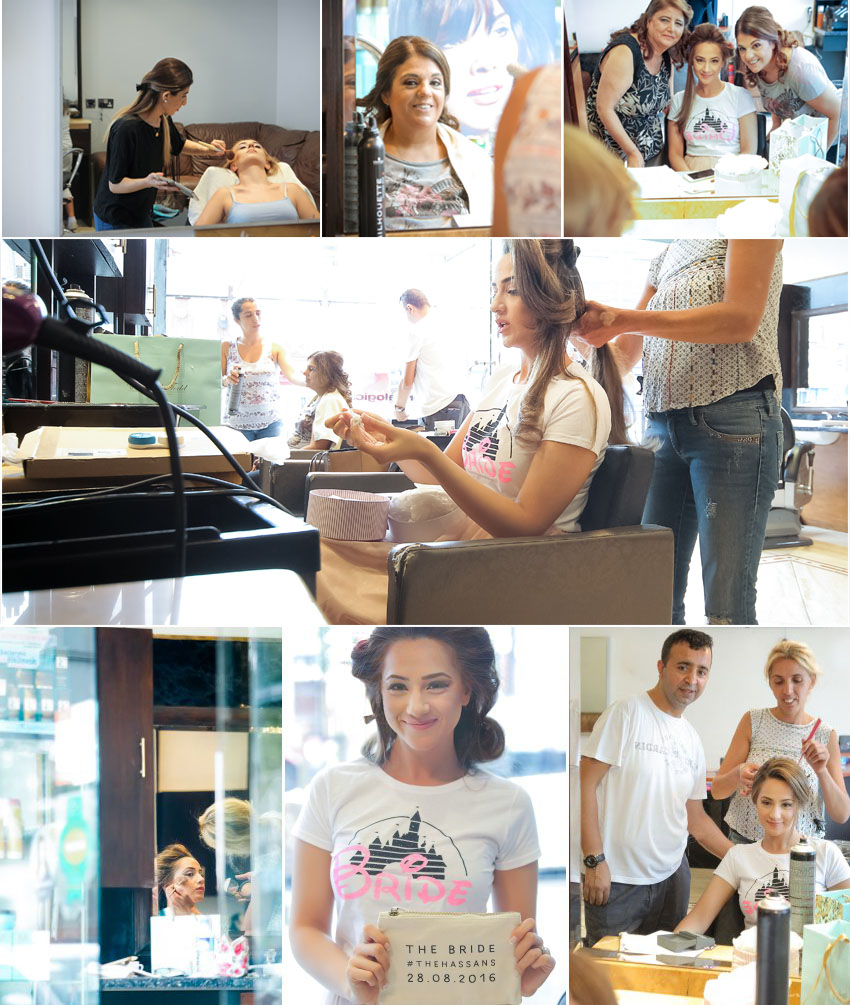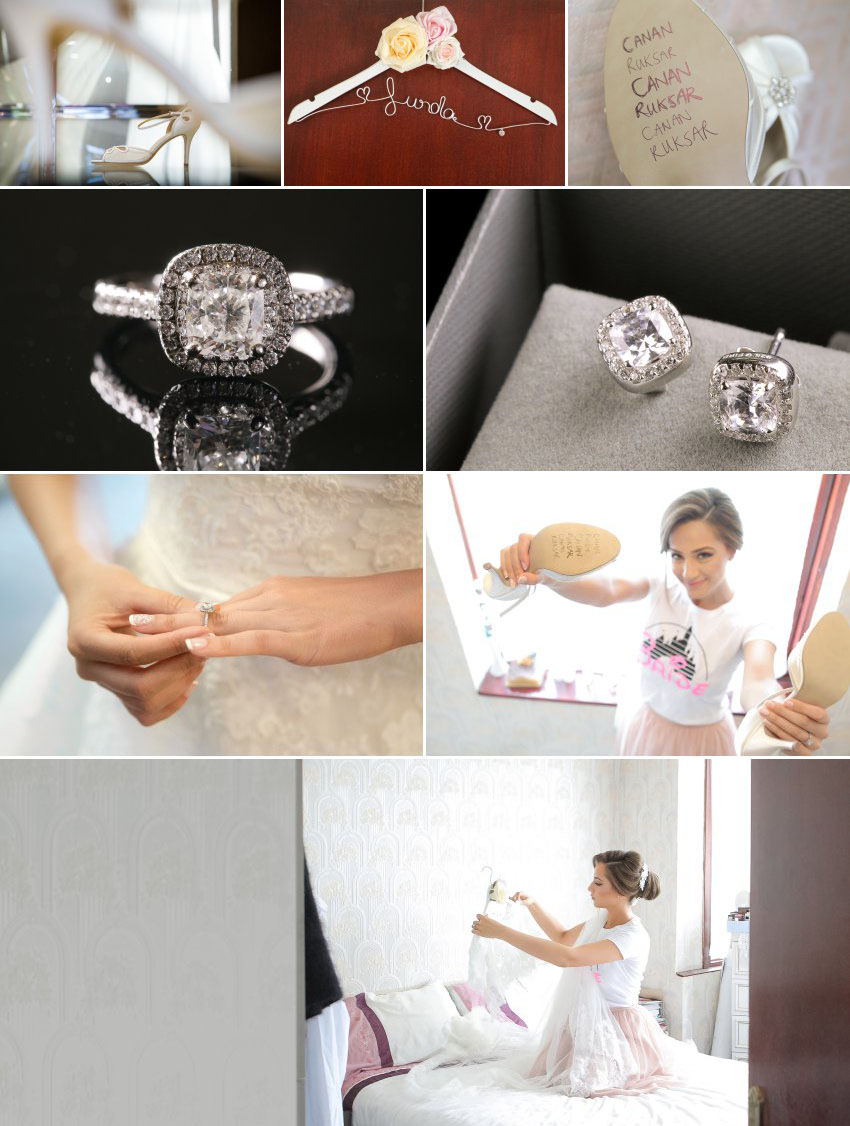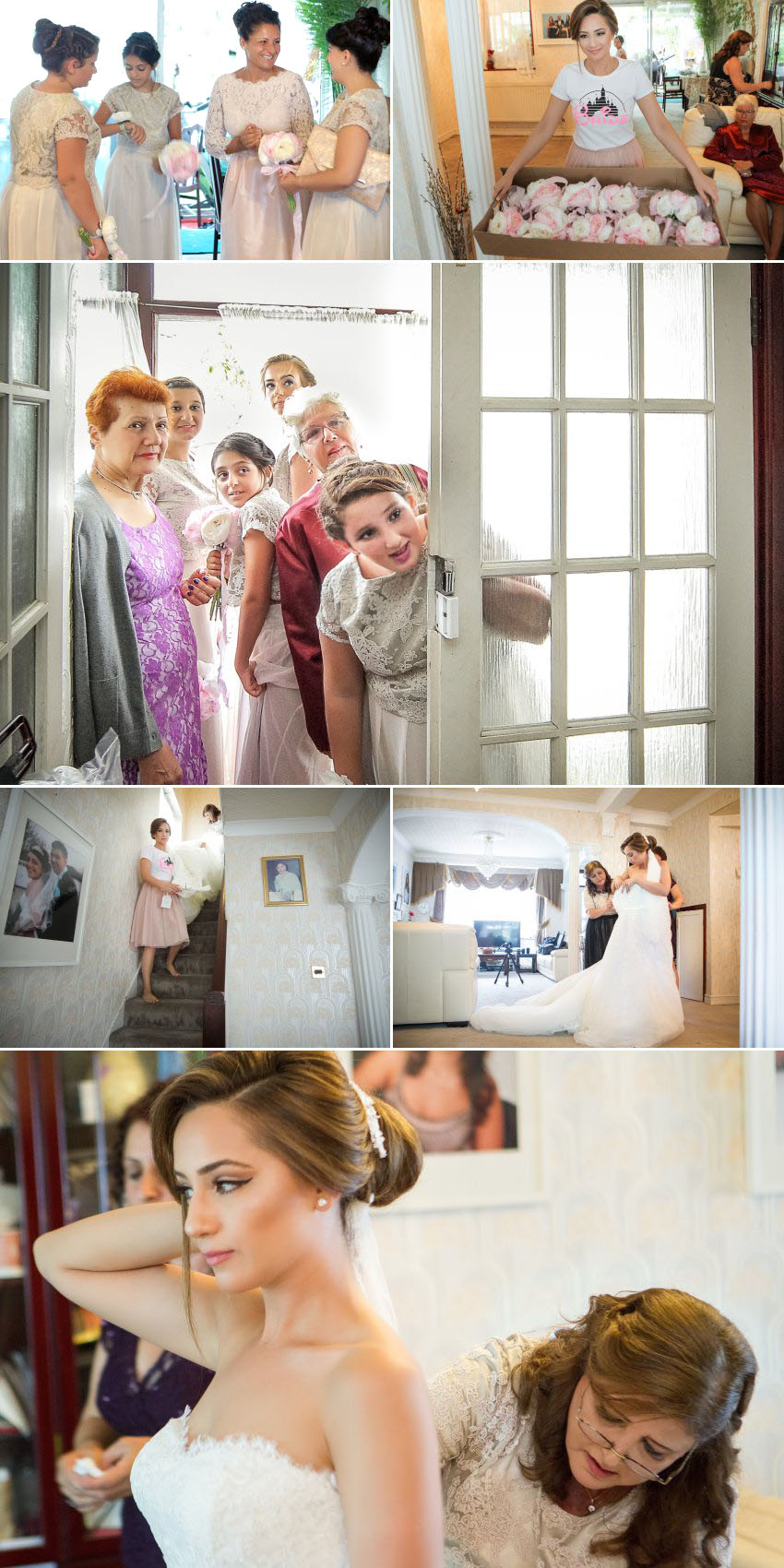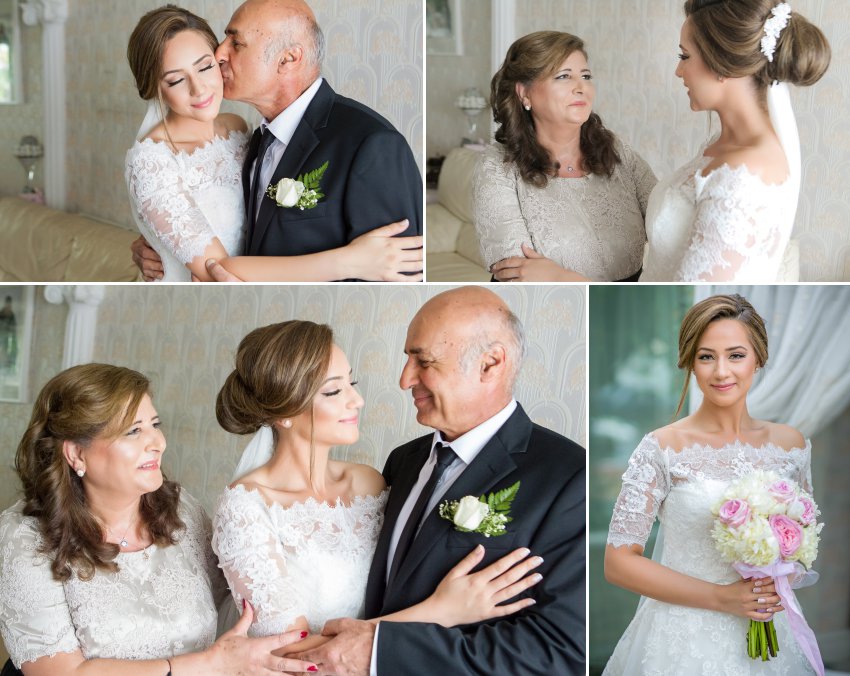 Over at Serhan's house, preparations were slightly more relaxed. I knew this fun-loving couple would have incorporated some quirky touches in their day, and I was not disappointed to know that Serhan was wearing a Batman top under his dress shirt. Serhan and his family are clearly very close, and there was a lot of good-natured teasing as well as love and affection on display. 
Following tradition, Serhan collected Funda from her parents' house, and it was here the couple had their "first look" photos. Truly, this moment never gets old for us. At every wedding we do, is almost like time stops still as they couple set eyes on their bride or groom for the first time. We took some lovely family shots with each set of parents, then some more outdoor shots with the wedding party before we headed to the venue for the big "I do" (or "evet" as is said in Turkish).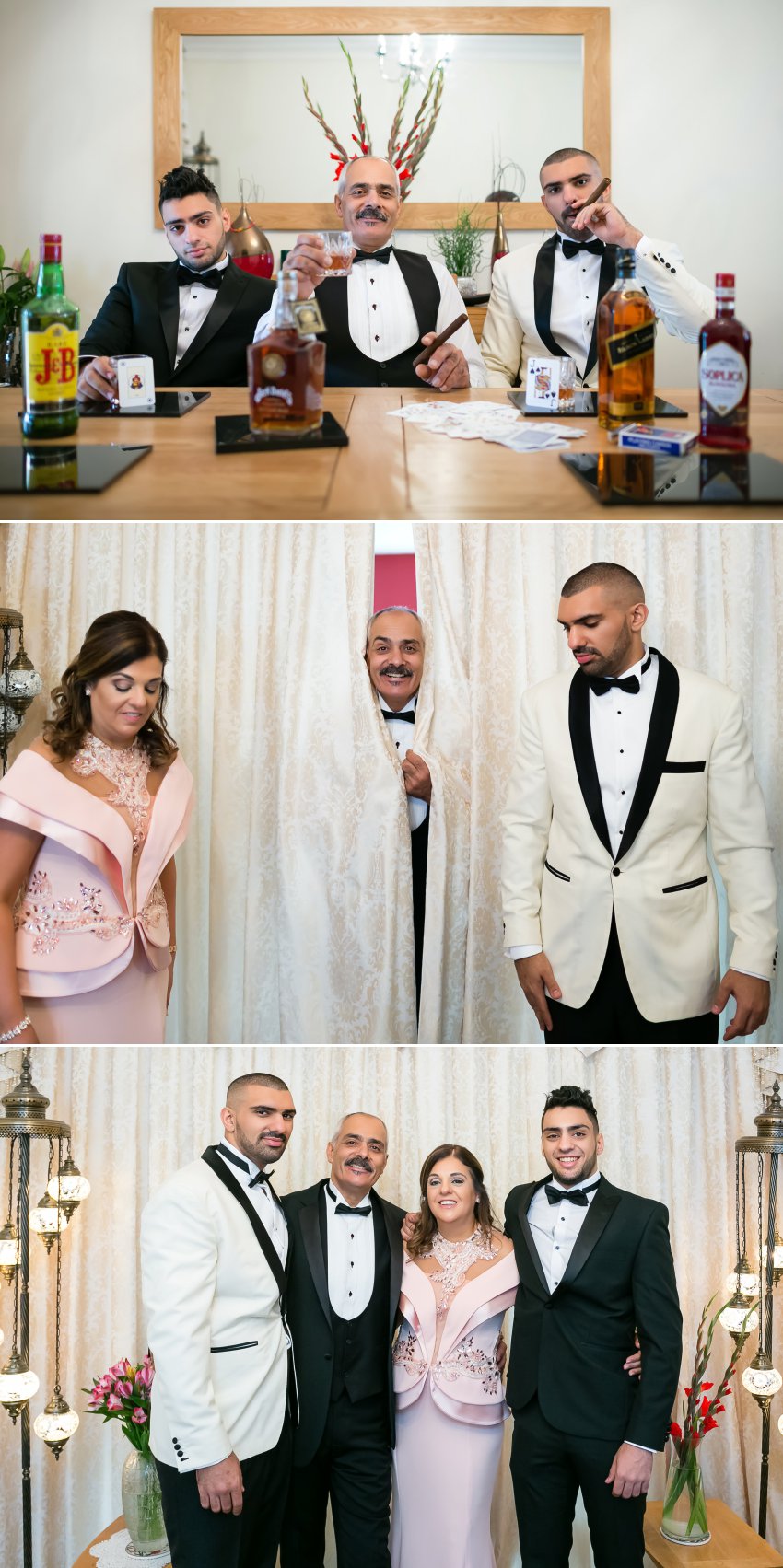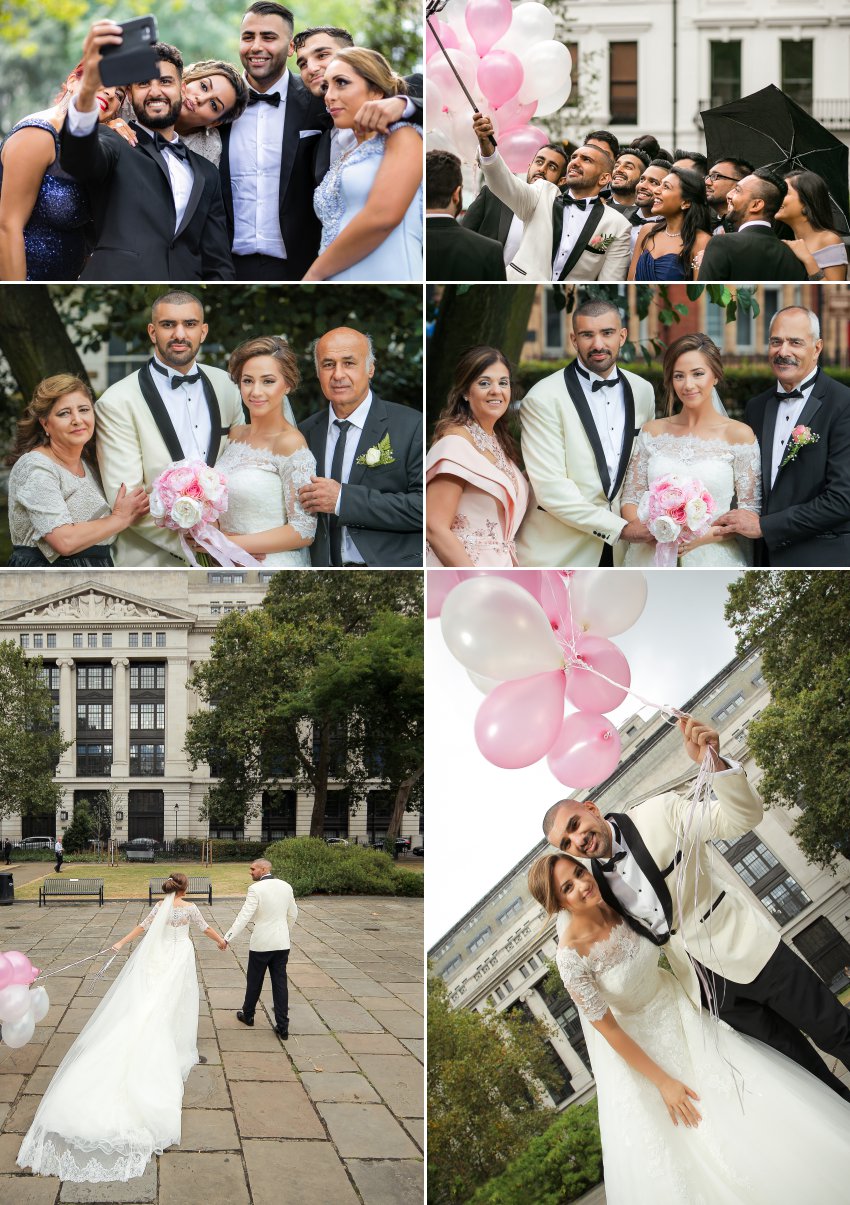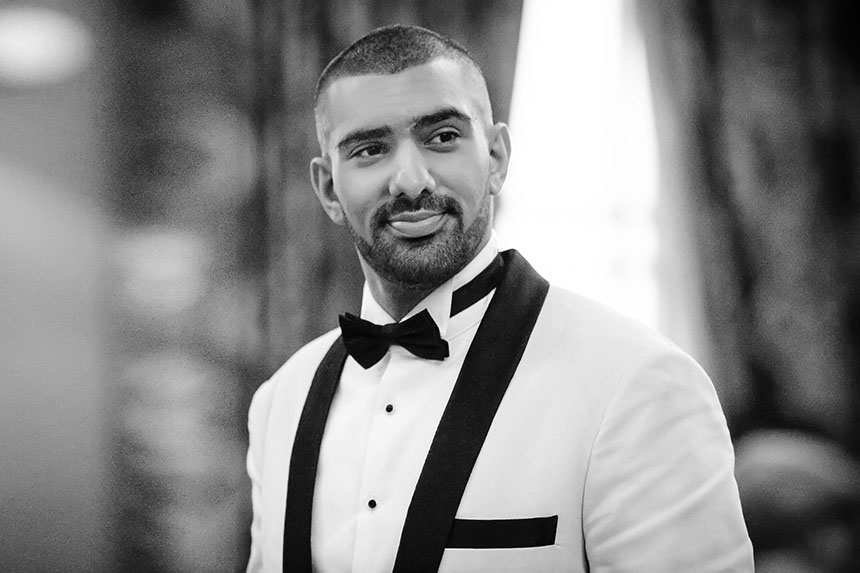 The couple had chosen the De Vere Grand Connaught Rooms in Holborn as the venue for both their civil ceremony and their reception. This hotel is a fantastic place, and I have been fortunate enough to capture several events here. The location in central London, close to Covent Garden, is ideal for large events where guests are coming from every direction, while the period architecture and decor, which dates back to 1775 is incredibly decorative and looks as good today as it would have in its Georgian heyday. The calibre of staff is as essential to the success of an event as the venue, and the people here are first rate with a flawless eye for detail that ensured the guests had an incredible time and Serhan and Funda did not have to worry about a thing.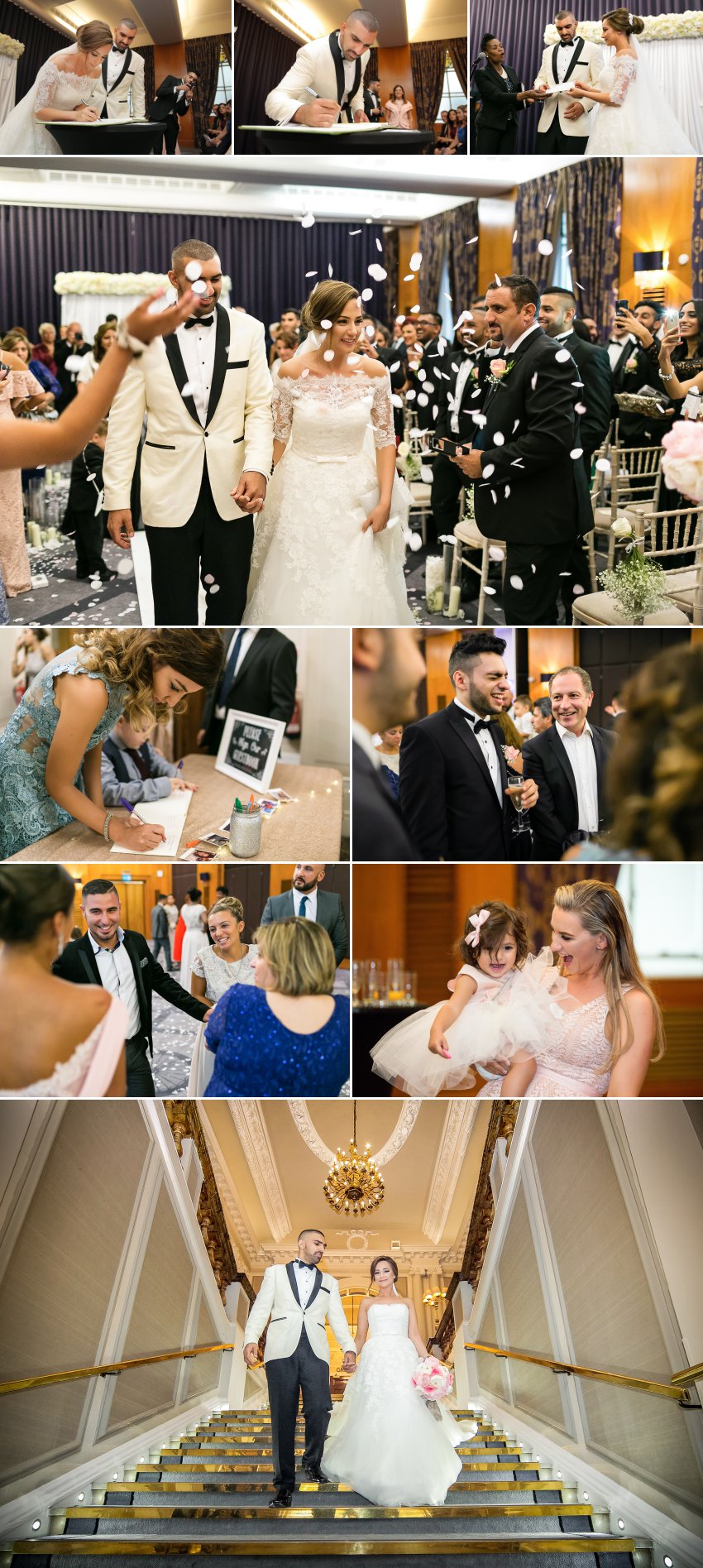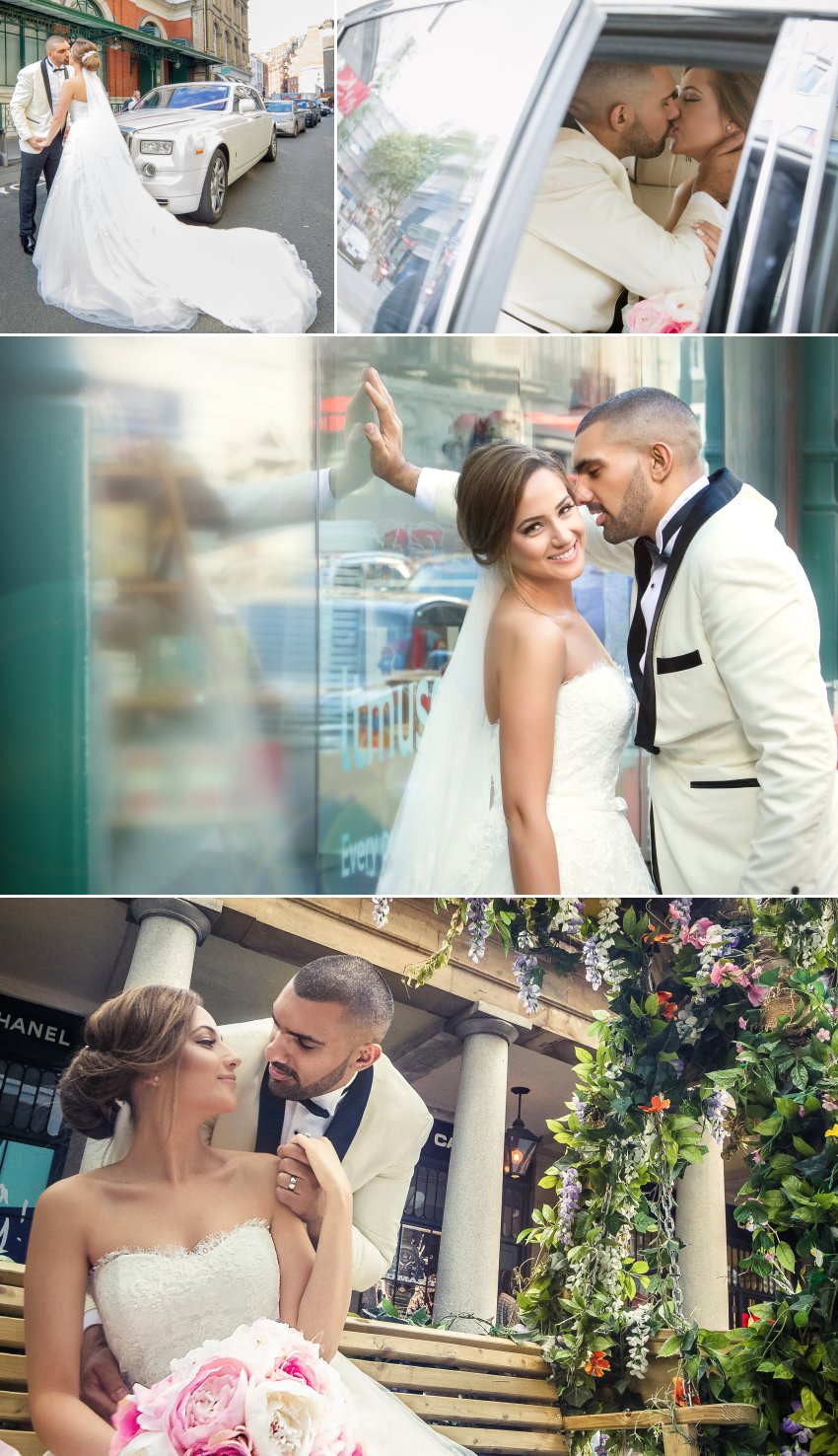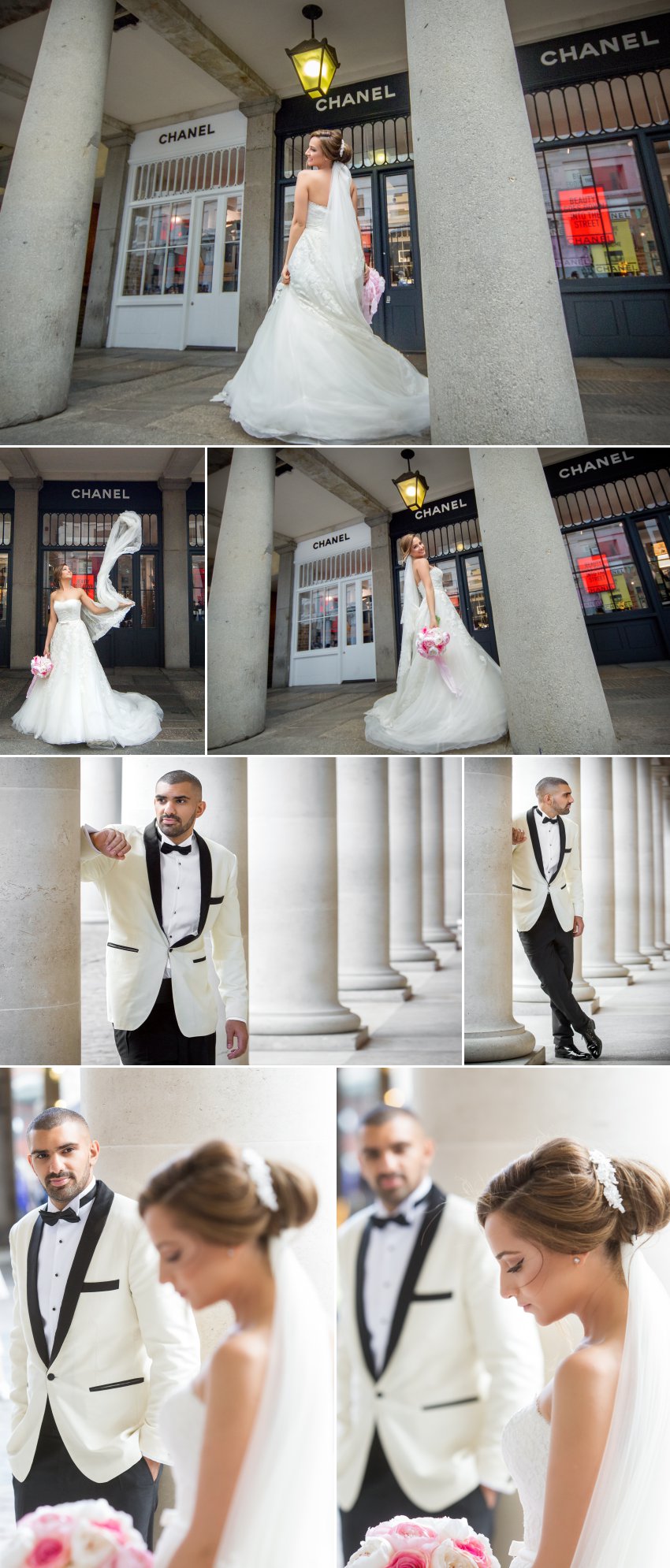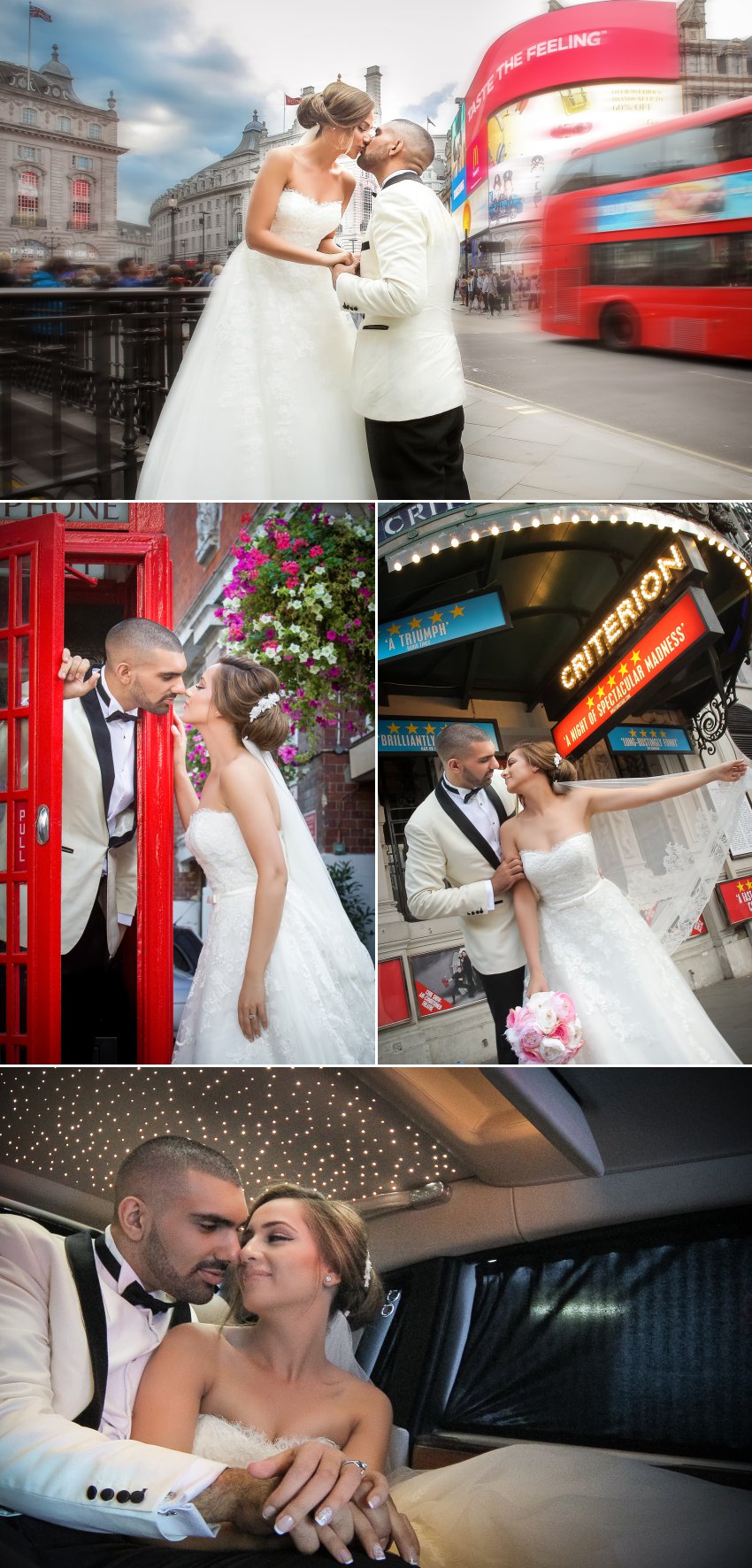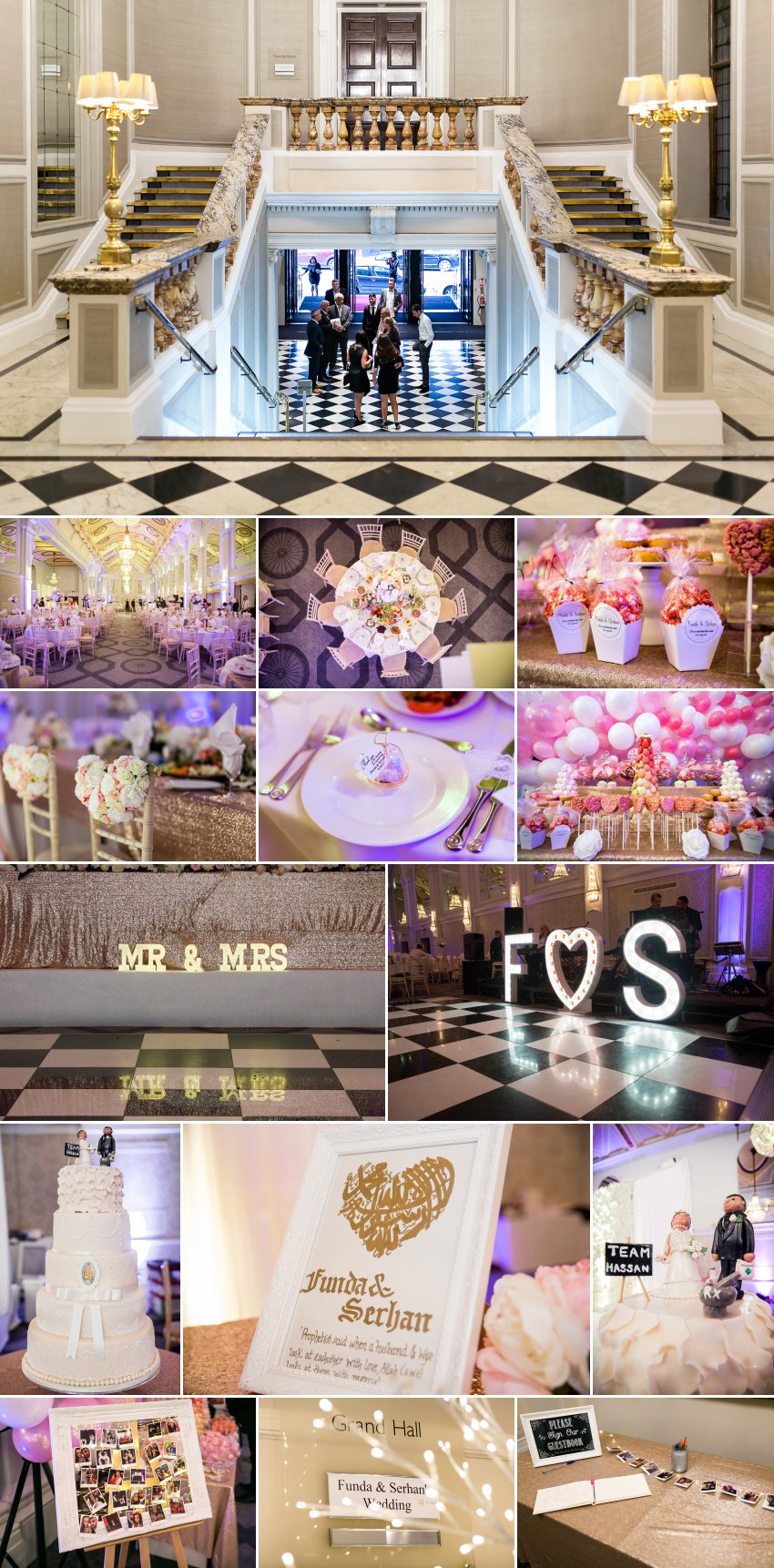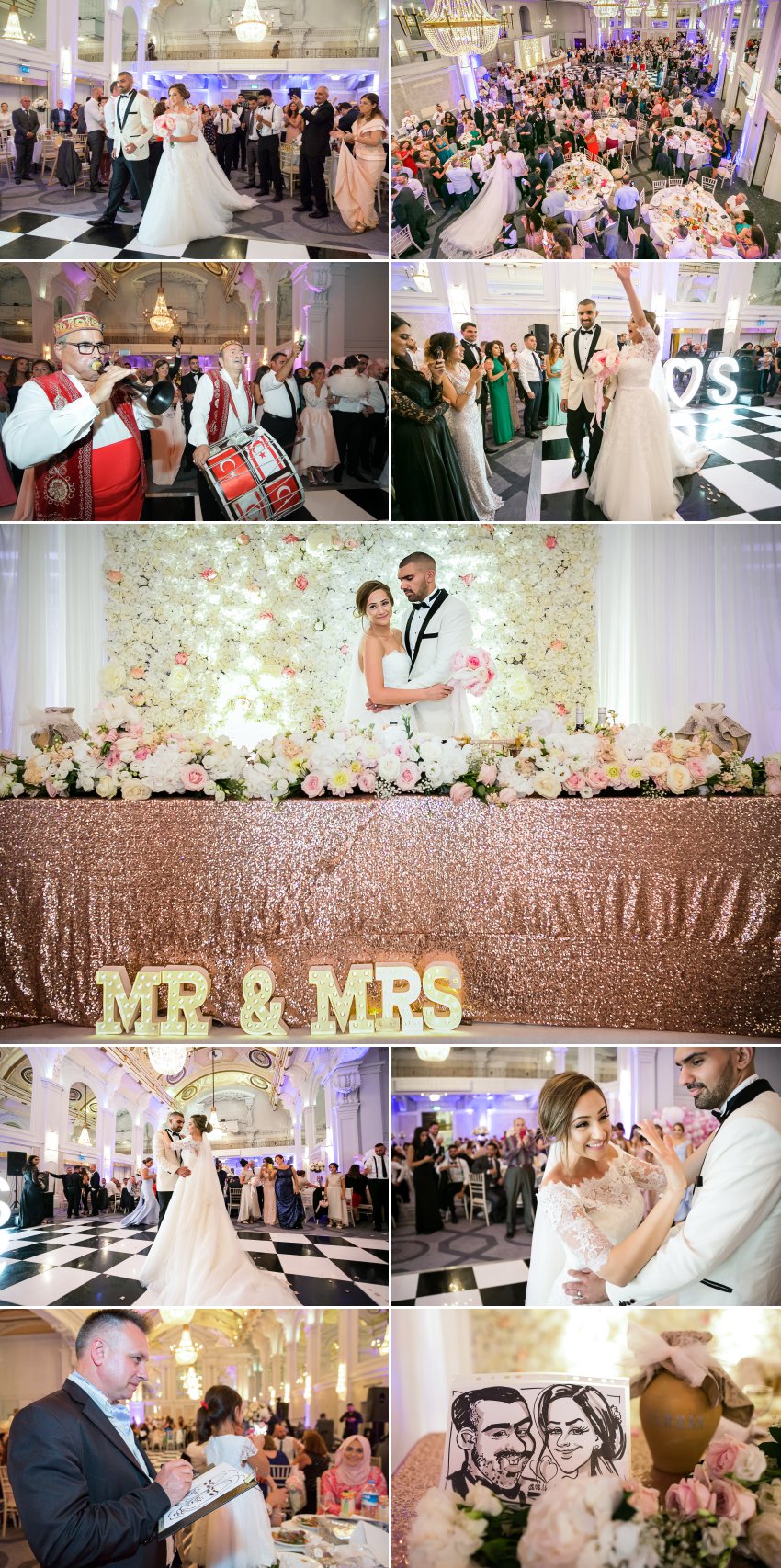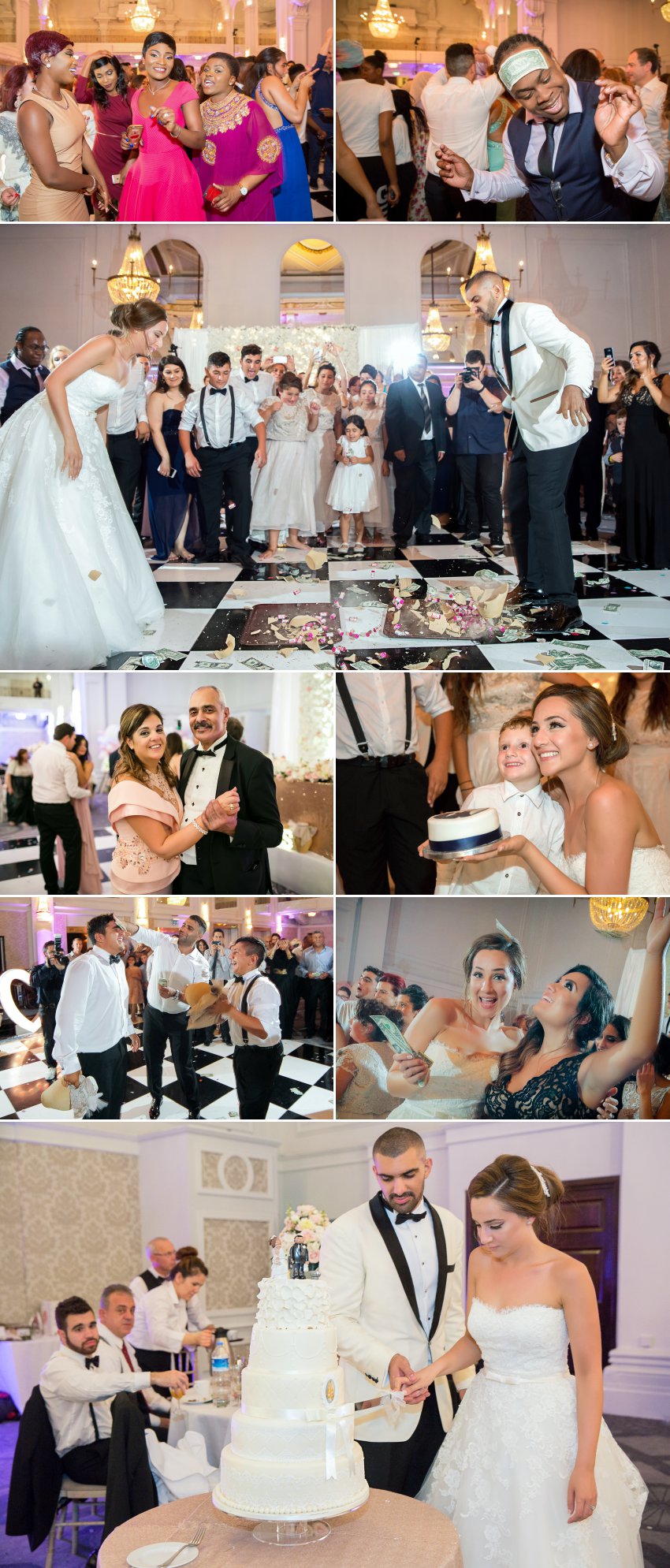 The reception featured plenty of traditional music and dancing, including the drummer Ram who played along with the zurna as the newlyweds entered the ballroom for their main reception and party. Funda and Serhan's wedding showed that it is possible to respect cultural traditions while still hosting a very contemporary wedding. I think they hit the perfect note.
Watch more samples from Turkish wedding photography and Turkish wedding videography.