V and I knew their wedding day, which we were the professionals for and which you can see here, was going to be as much about the bringing together of their Greek-Cypriot and Indian families as it was about celebrating their marriage. Having an engagement session was a great opportunity for them to put aside the stress of wedding planning and simply enjoy being together.
The couple was a joy to work with. We took these images in Verulamium Park in St Albans, and around some landmarks of this Hertfordshire's historic city.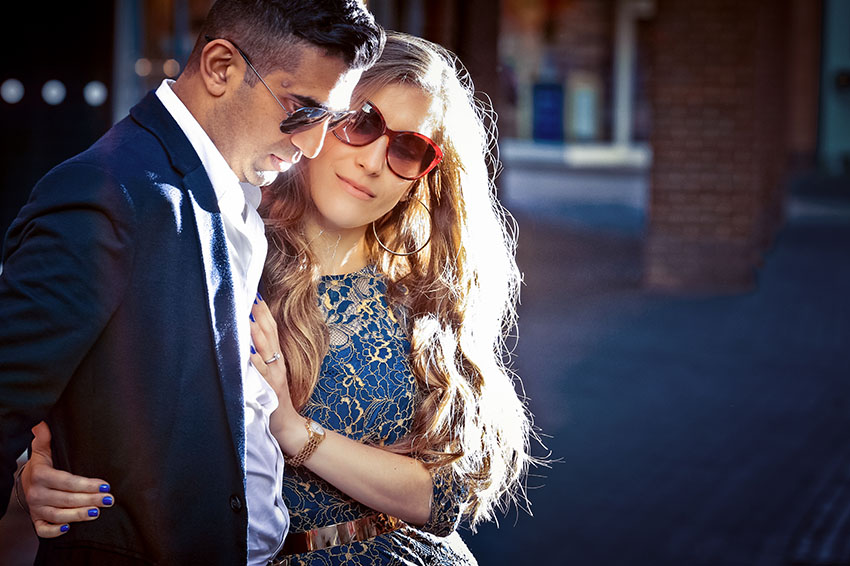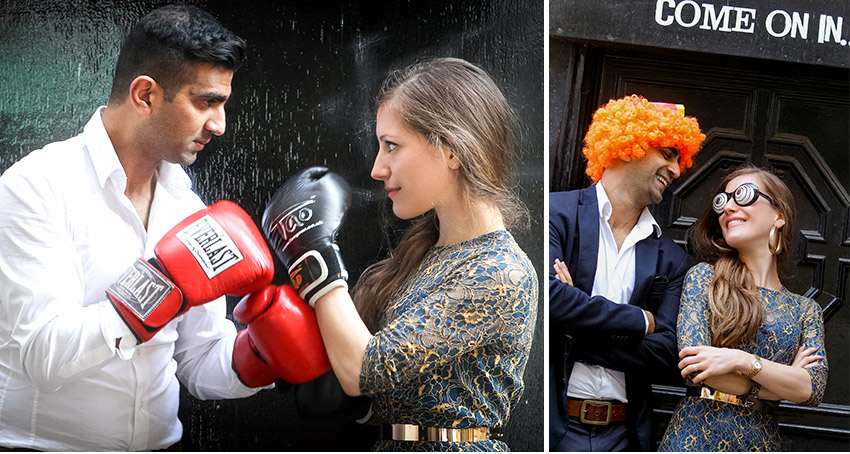 The purpose of the session was to get some fantastic images to be shared and displayed as well as use for wedding stationery, like "thank you" cards.
We couldn't have asked for a more beautiful day for this. The early autumn sun shone brightly, bringing out the beautiful browns and greens of the leaves in the park. She chose a gorgeous cyan-blue dress with a gold threaded pattern which looked amazing against the natural backdrop of Verulamium Park, and he removed his hat and suit jacket for a more informal look.
It wasn't difficult to get this pair to laugh with (and at!) each other by using props to add a fun element to the shoot.