We started with the bridal preparation at bride's parents house in Cockfosters, North London. The bride was was surrounded by a loving and warm family!
The wedding ceremony and reception was held at the Langham Hotel London which was decorated with white. It was elegant and made for some great shots! Coming together the Indian and Greek cultures was just fabulous and groom made his grand entrance behind some Indian drummers! There was a beautiful ceremony followed by some latin guitar music.
Where the main reception was held, was the most fabulous place to capture. So many beautiful details and it was so well thought out, not to mention that decadent cake! We made sure to get some shots before everyone entered. After the ceremony all guests were invited outside to the Langham's Middleton Rose Garden for drinks and canapés. Not only did we take the opportunity to do family and bridal party shots here, we also had the fun of recording a magician, who was making the guests part of each of his magic tricks. Everyone was seated inside and the toastmaster welcomed in the bridal party with clapping. There was traditional dancing before being seated for the reception dinner. There were some great entertainers, whom got the whole crowd into the swing of everything.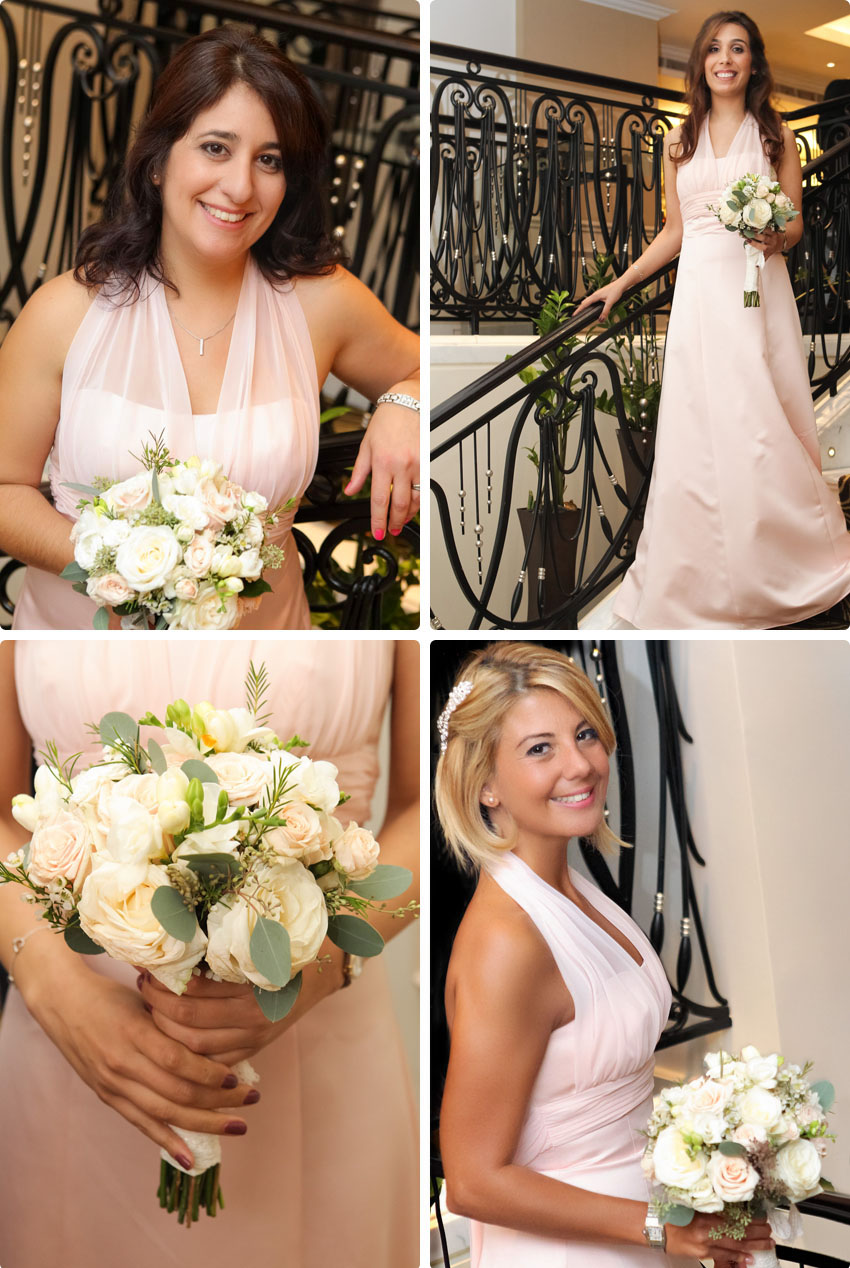 The couple had a fantastic car! A real beauty to shoot. We "played" around with the positioning of the car and the couple and in the final shot I reflected bride's veil over the photo, giving a soft, romantic effect one of my favourite techniques.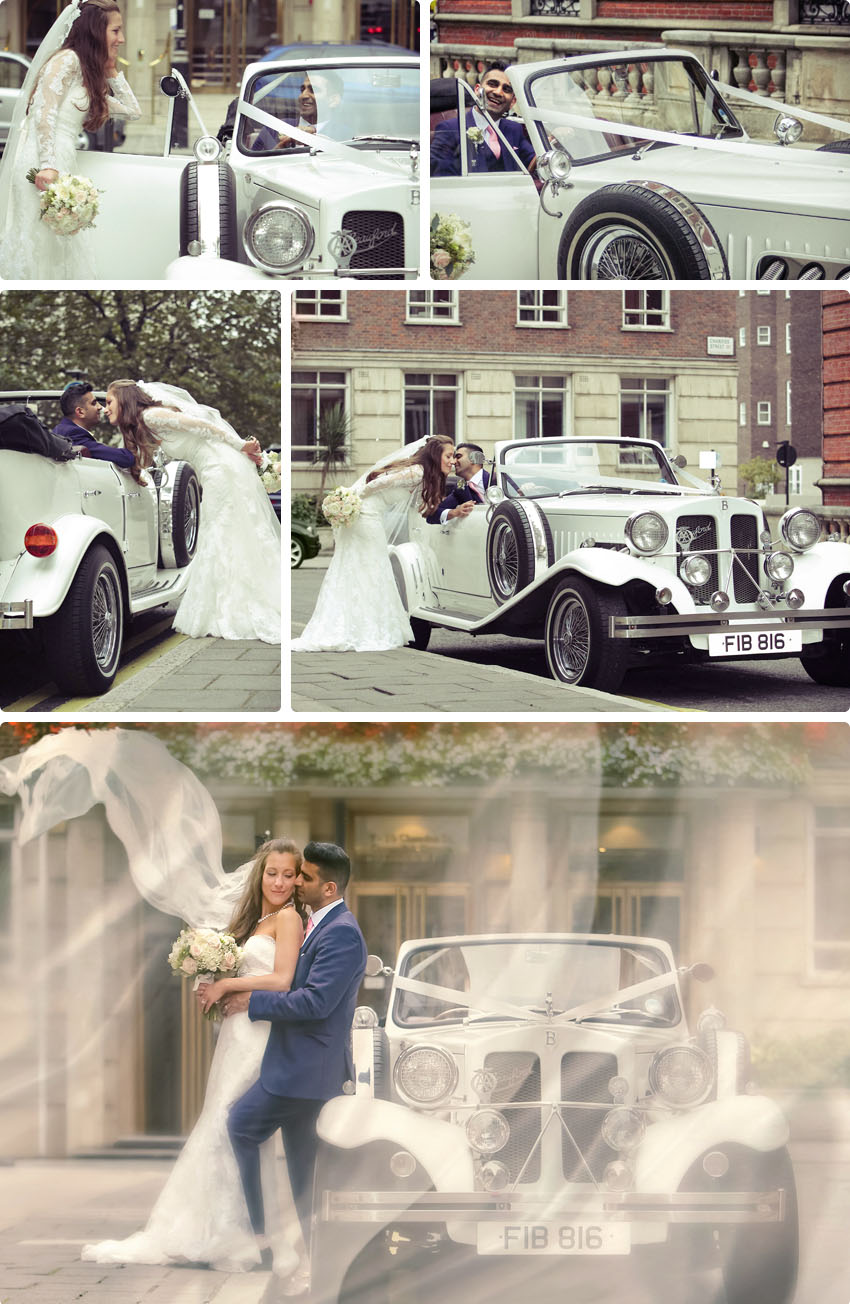 The mix of cultural festivities continued, with various dances and traditions, including belly dancers and the all famous Greek Cypriot 'Money Dance'. This wedding was a pleasure to capture! We had a fantastic evening and we wish to the wonderful couple all the best for their future together.