A couple's gallery is always romantic, especially when it takes place somewhere as beautiful as Santorini. This Greek island is one of my favourite places to take pictures, so when Elizabeth and Marcos, asked me to work for them, I was delighted to accept. As I work often in Santorini, Mykonos and the other Greek islands I'm very familiar with their beauty spots. The session started with a detailed consultation to give me an understanding of the type of images they wanted, whether they were going to share copies with their family or use for wedding invitations, and how they planned to display them.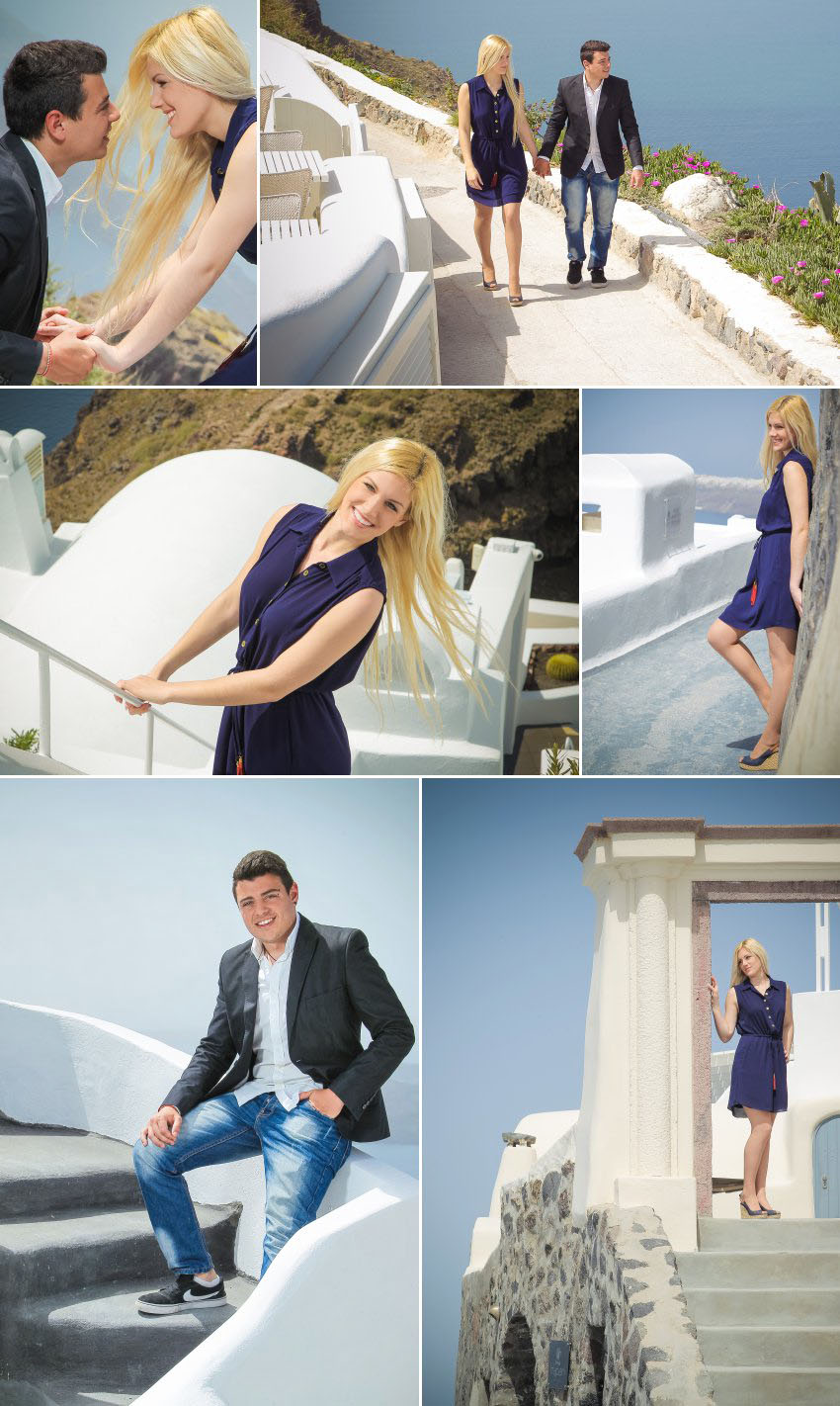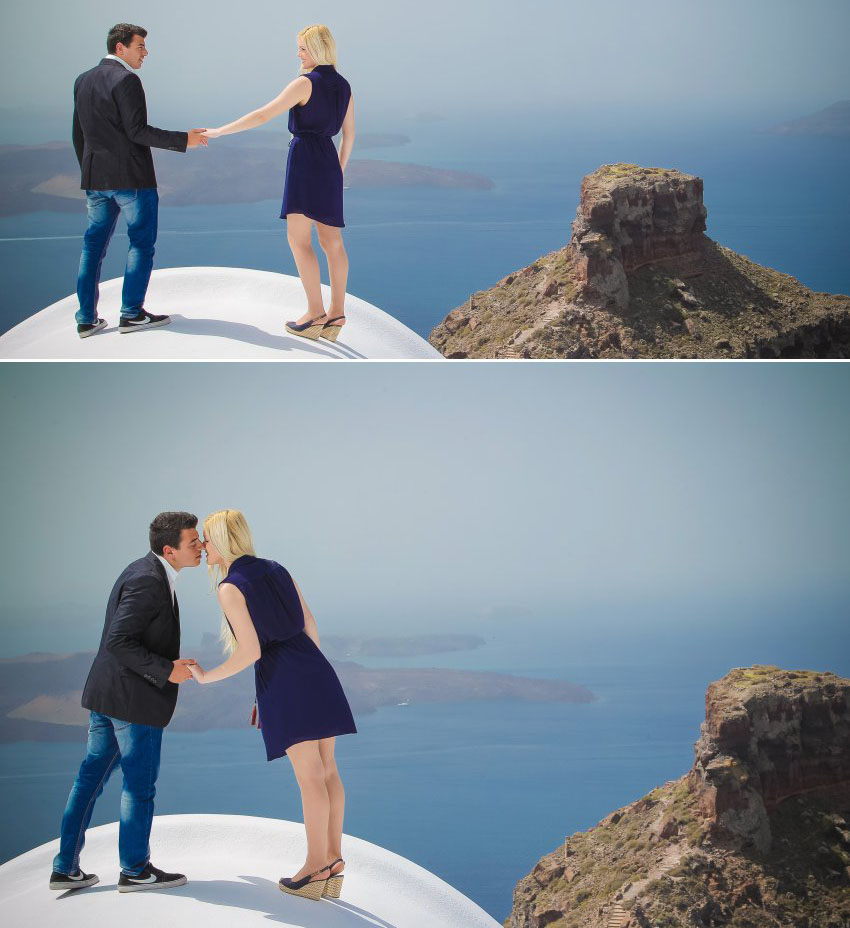 It may only be for a short time but there is a personal connection between a me and a couple. Any Santorini professional will take time to get to know their clients not only to appreciate what they are like and what their expectations are, but also so that the couple feels comfortable.
Most people feel awkward in front of the camera, at least at the start of the session. Not everyone is a natural poser. My job is to make that discomfort disappear so that it does not interfere with the emotions they want to show in the pictures.
This lovely couple each chose two different outfits, one relaxed and casual and the other more formal and sophisticated, though still in keeping with the laid-back island vibe. Clothes alter the way people see themselves and each other and you can notice the difference in the way they couple interacted with each other in the pictures, even though the settings are very similar.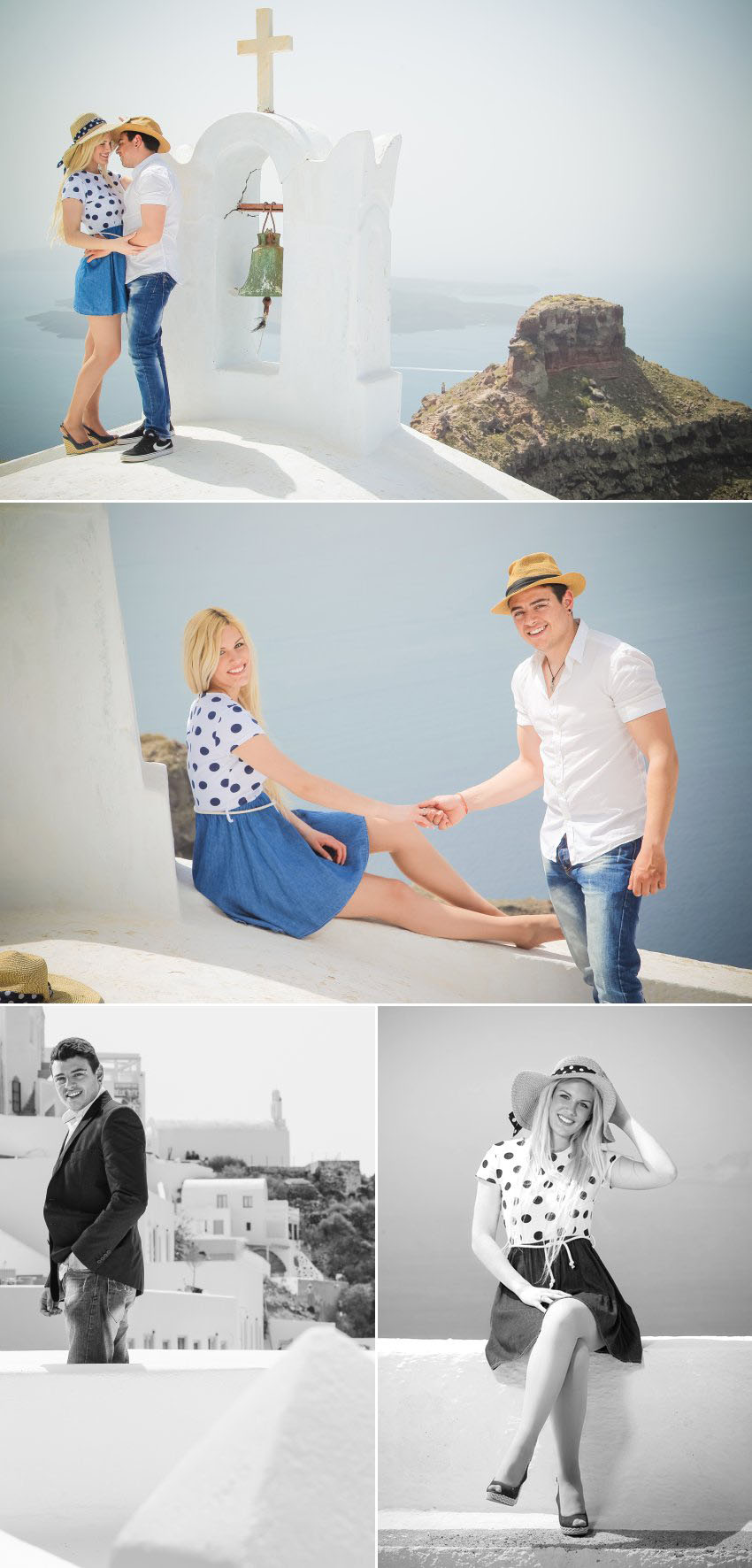 Santorini is an incredibly picturesque island and you do not have to look far to find a fantastic backdrop. It is famous for its whitewashed buildings and churches with blue domes, and many of the iconic pictures you may recognise are of buildings around Fira, Imerovigli and Oia.
This session was done during the day in Imerovigli, and if we had more time I would have suggested going to Oia as well, a village located at the very North-West of the island, where the sunsets are spectacular. Alternatively, Pyrgos is also a great chock perfect for walking hand-in-hand down charming cobbled streets, and you do not have to share your special moments with the crowds as at Oia castle. Because it is quite high up, Pyrgos village enjoys spectacular views of the island and it has the benefit of being slightly off the tourist path so it is easier to get romantic shots without having to wait for people to walk past (or edit them out later).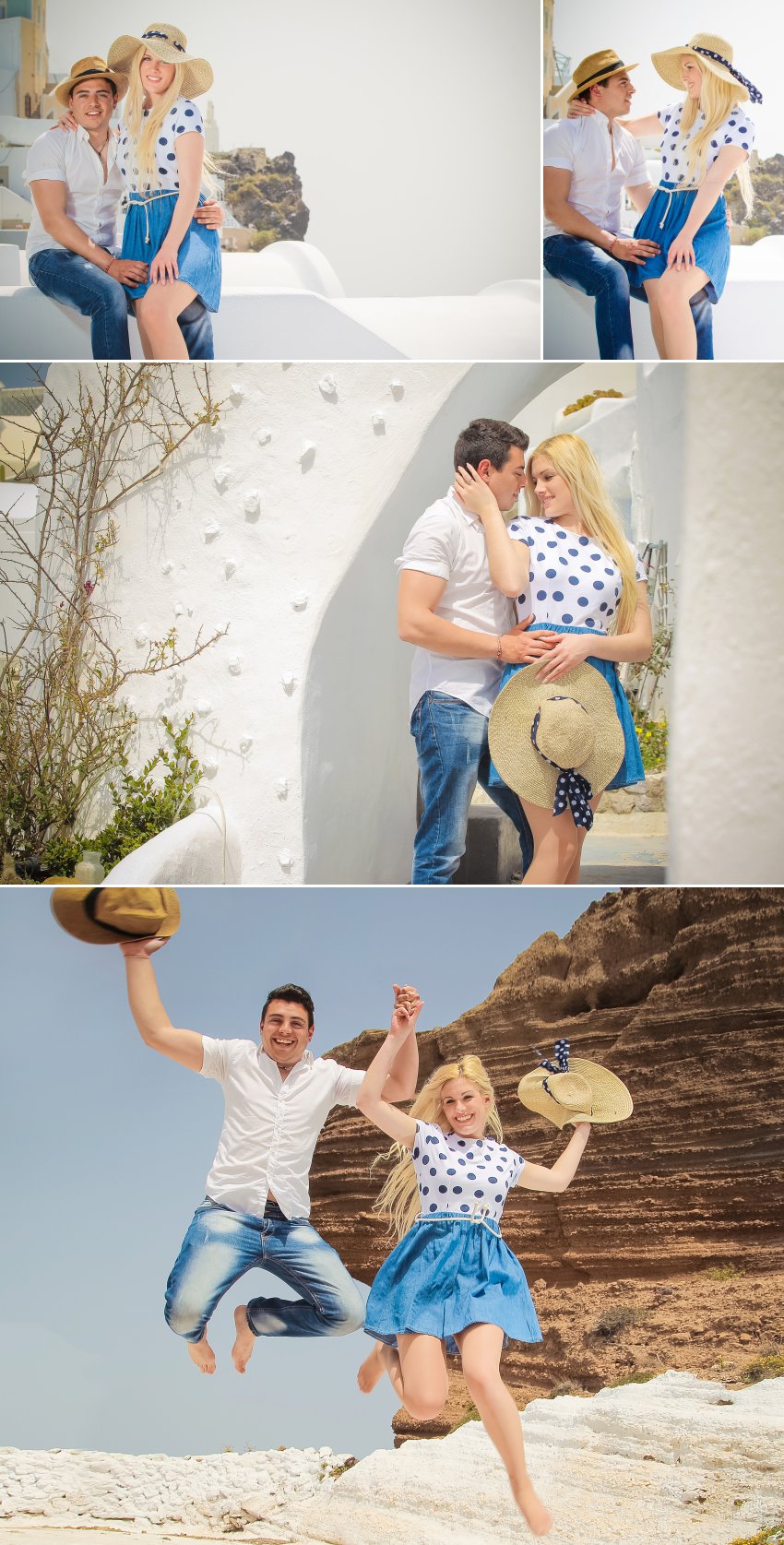 See more about a Santorini photoshoot or Mykonos photography and ask for our availability and services list.