A pre-wedding session is not only about having beautiful pictures to share with family and display at the wedding, it is also a way for a couple to show the world how they see themselves as a couple and to confidently launch themselves into the arena of nearly-newlyweds. Of course, weddings are about the bride and groom, but they are also about traditions and families. A couple's session, however, is only about the couple, and they are great fun for everyone involved. 
As Chandni and Pinal were having their Hindu wedding in Holborn London, they wanted a different location for their session.Being from Wales, Chandni also wanted to reflect her homeland and so Lake Vyrnwy was chosen as the backdrop. It is difficult to believe that this picturesque lake is a man-made reservoir created in the 1880s. In a more ordinary setting, the rain clouds may have overshadowed the scenery but here, against the weathered stone dam that also serves as a bridge, they only add to the dramatic beauty and highlight the strength of love in the face of what life has in store.
I always recommend couples bring at least one change of clothing to their session because altering their outfits is the easiest way to change the atmosphere of a photo. The images of Chandni and Pinal in the boat and on the banks of the lake are relaxed and youthful, highlighting their romantic side. By comparison, the shots from the hotel have a more grown-up, serious feel thanks to Pinal's suit and Chandni's sari.
Although they wore three different outfits, all of their clothing coordinated to ensure their gallery was cohesive. Pinal's blue suit also tied into the colour scheme, meaning the couple could easily display their images next to their wedding ones.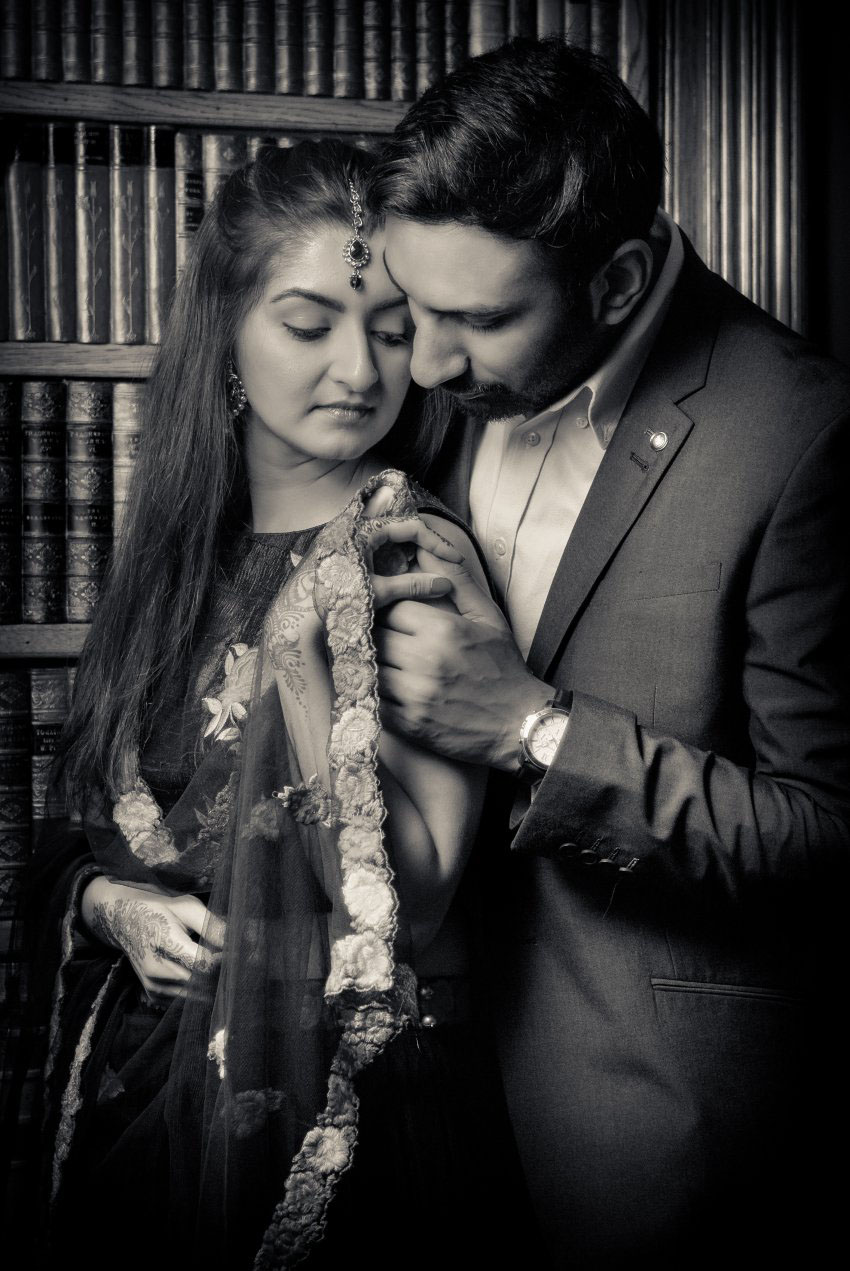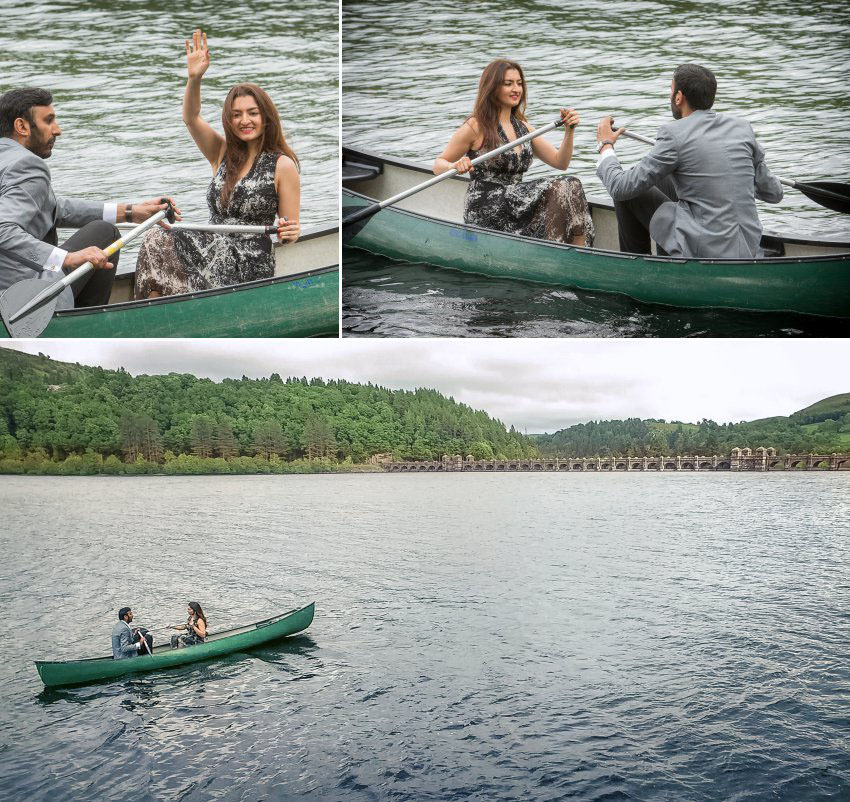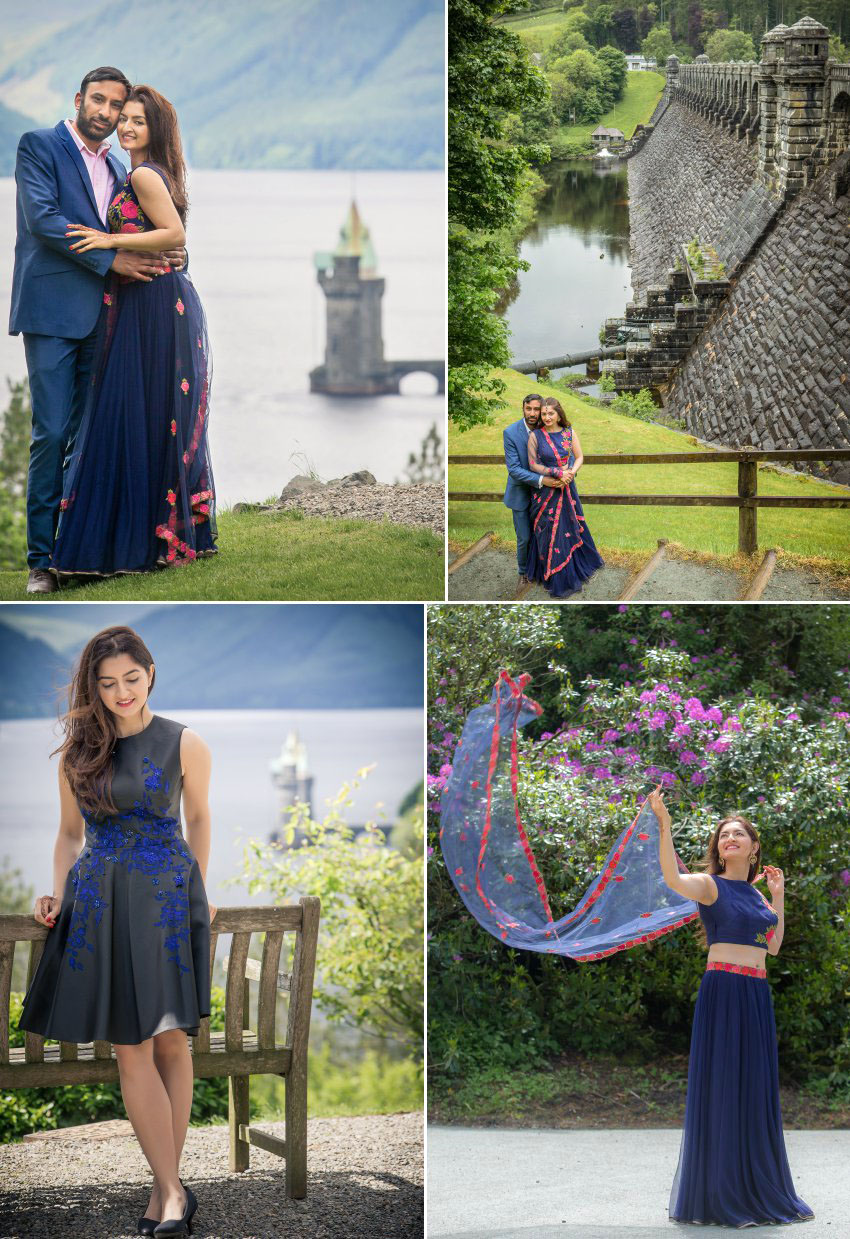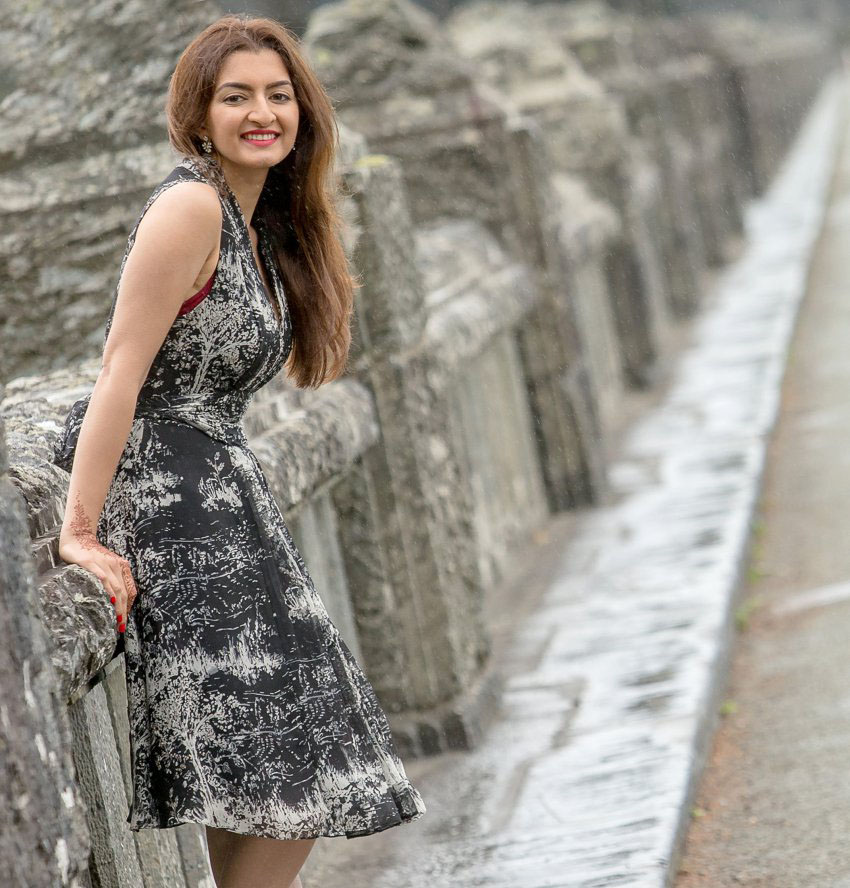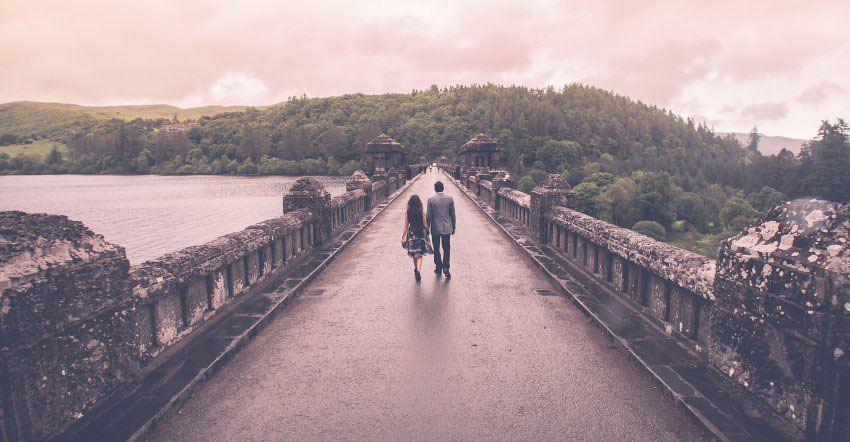 The weather was not on our side at Lake Vyrnwy, but we made it work. Even in summer (especially in a British summer!), it is not possible to ensure perfect conditions, so the key to a successful session is to anticipate the best, the worst and everything in between, and to have a plan. In this instance, we used a location which looks fantastic in any weather. The shots on the bridge and in the boat would have been equally as lovely on a sunny day with clear blue skies. We also had an alternative indoor location where we could stay dry while still featuring stunning views of the lake. Finally, we worked quickly to make the most of the sunshine when it appeared, creating a portfolio of varied images which offered the couple plenty of choice.
These images were merely a taster of the feast of colour and excitement that was Pinal and Chandni's wedding. You can see the highlights of their Hindu wedding videography and photography here.