Sometimes being a wedding supplier is about creating a fantasy world to help inspire people planning a destination wedding, like this Chateau de Challain wedding project organised by the famous planner Seyi Olusanya from Once Upon a Destination. Working first at the magnificent Chateau before moving on to shoot at the renowned Four Seasons Hotel Georges V in Paris was a great job, and one I enjoyed immensely.
Standing proudly in the Loire Valley, the Chateau de Challain justice is a triumph of proportions and beauty. It was a joy to work my way around the gardens, finding the perfect angle for capturing its symmetry and showcasing the models and their dresses to their best advantage. Two of my favourite shots are both directly facing the facade: one in the daytime, where blue skies and sun make the turrets look like they belong to a fairy-tale castle; and the other taken from the same angle at night, where angry swirling clouds give a moody, almost sinister feel.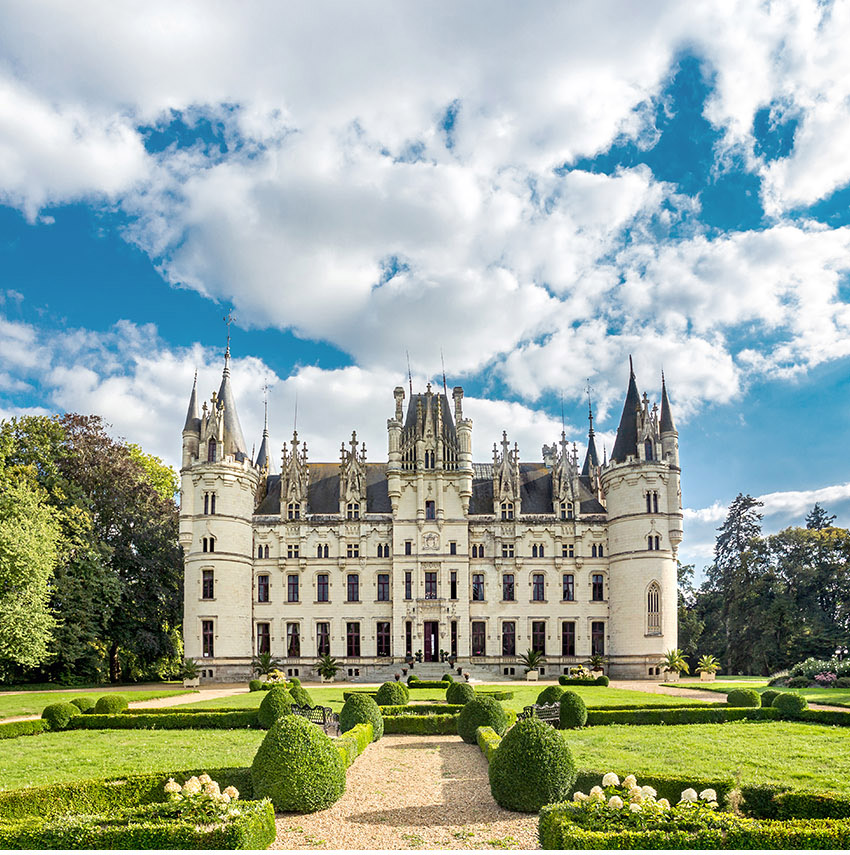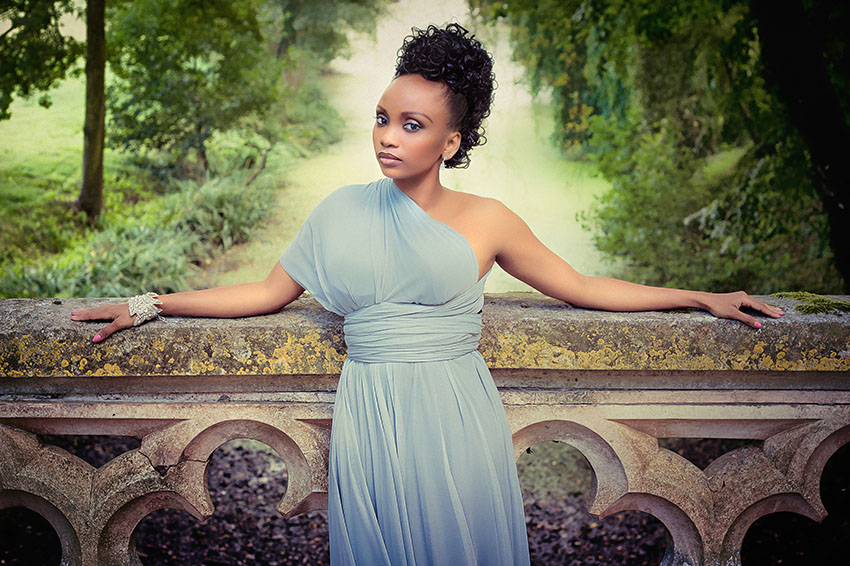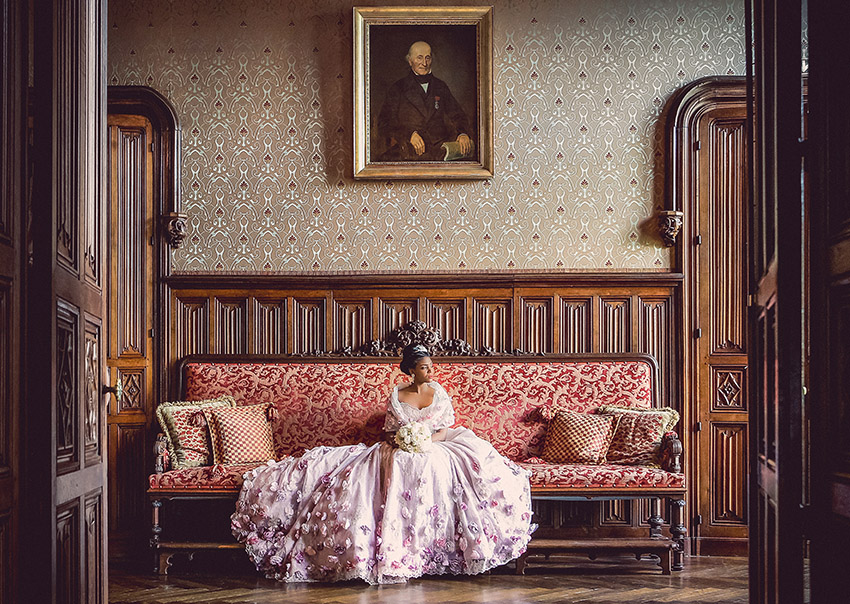 The chateau's interior was as magnificent as the outside. Everywhere I looked there was something I wanted to capture, whether it was the way the natural light flooded rooms through enormous windows, the wonderful parquet floors, or the sumptuous flowers so skilfully arranged by Leanne and Andy to create a setting fit for royalty.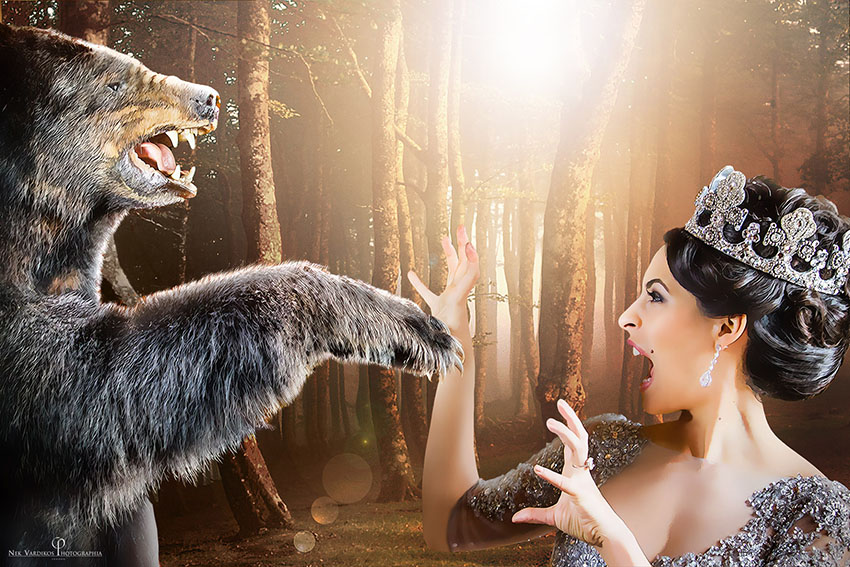 In recognition of its original use as a hunting castle, the chateau has numerous well preserved hunting trophies, including the standing bear I used to dramatic effect.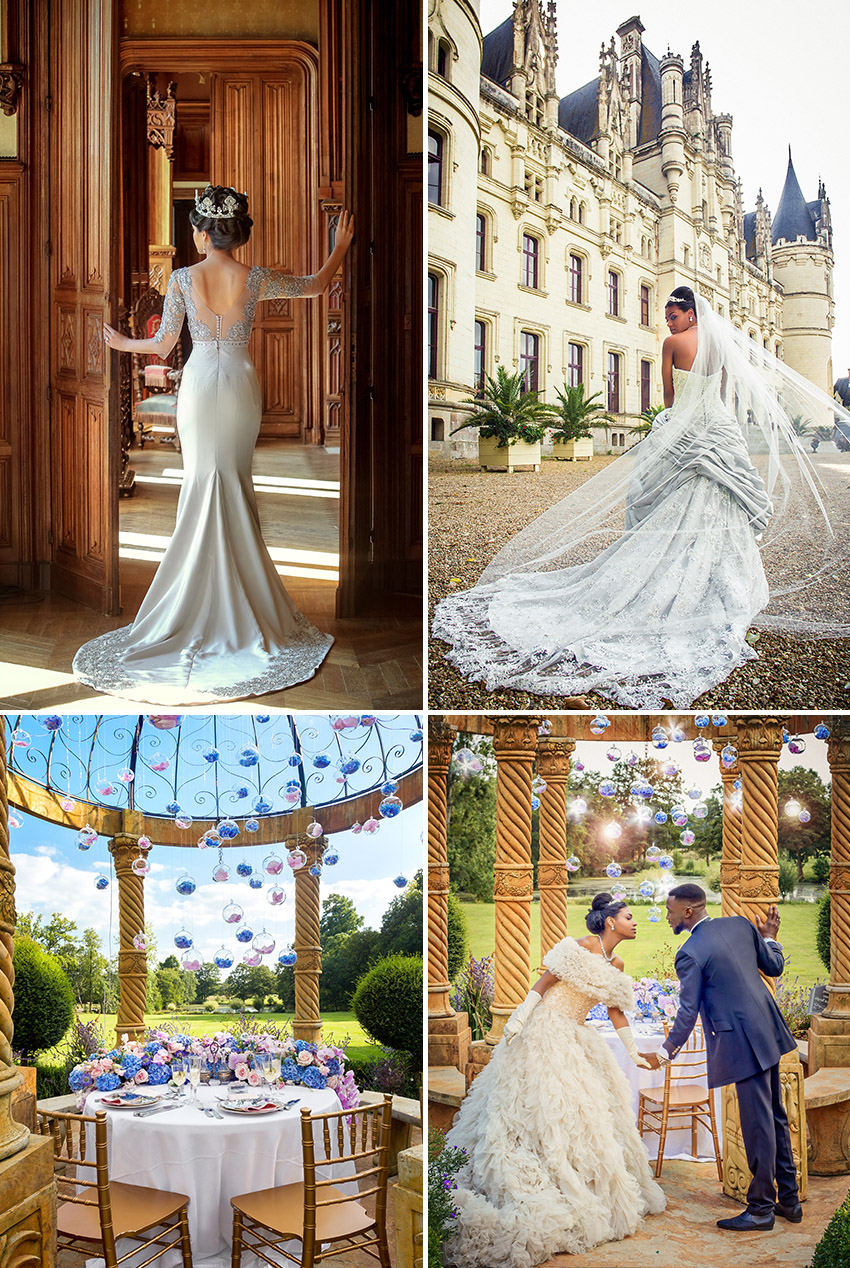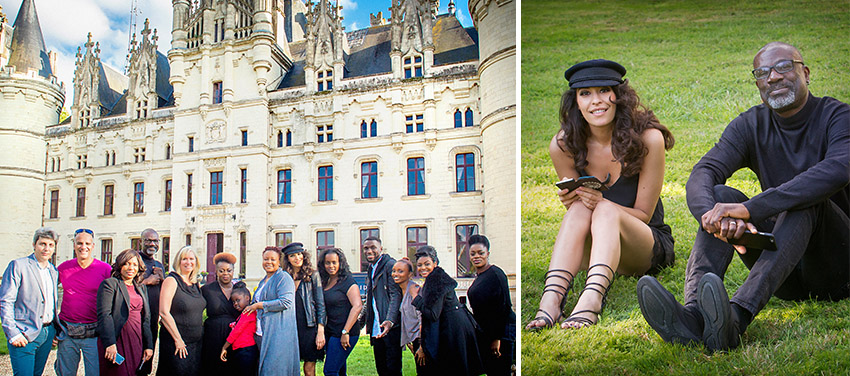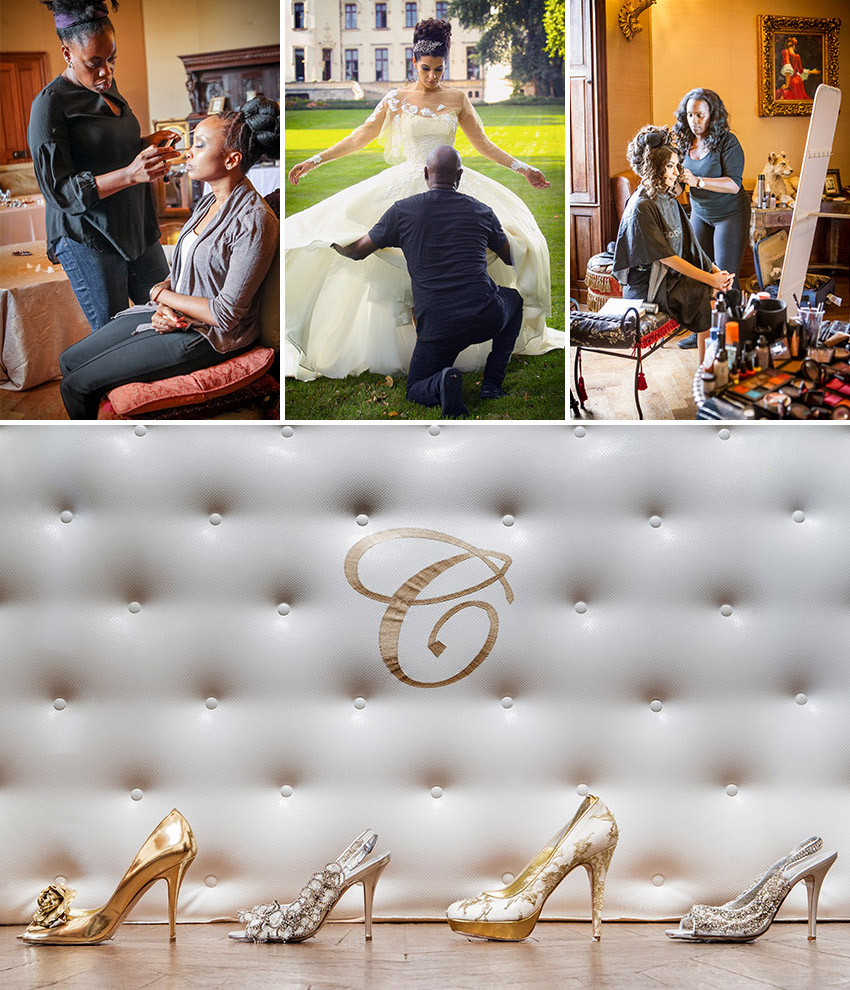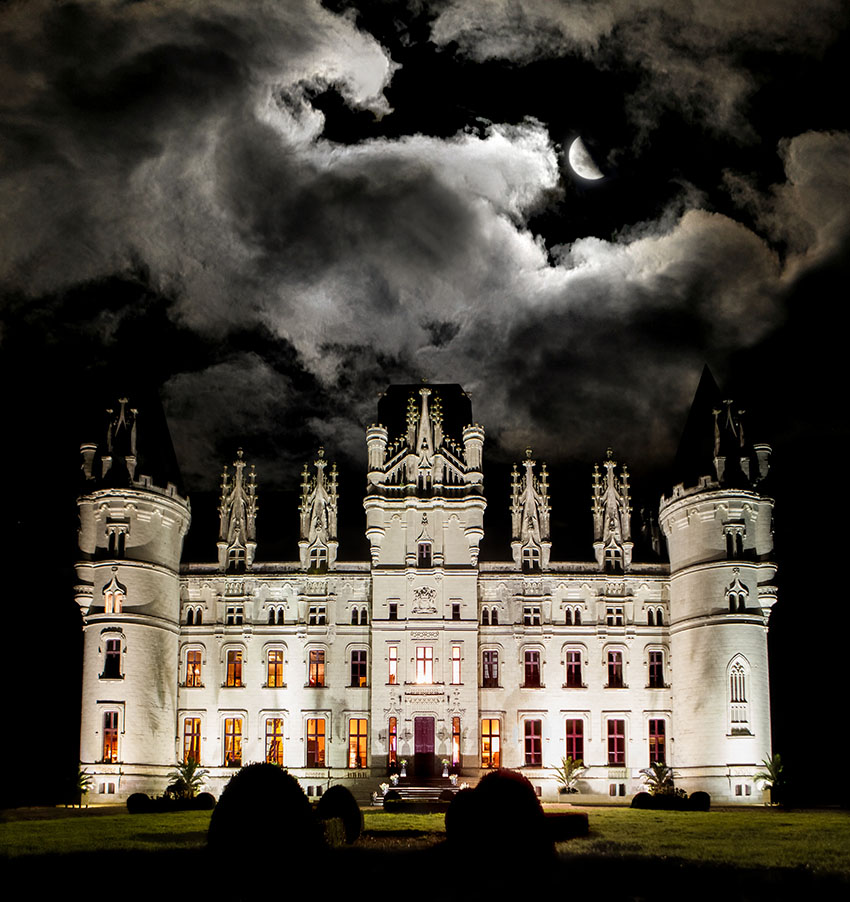 Saying farewell to the Chateau de Challain we made our way to the impeccable Four Seasons Hotel Georges V in Paris. The atmosphere of the chateau wedding was dreamy and romantic, with soft hair and whimsical dresses. The lush opulence of the interiors at the Georges V called for something chic and refined. There were notable similarities in the decor of the two buildings, however, with the bedrooms in the hotel being exquisitely decorated in a Louis XVI style.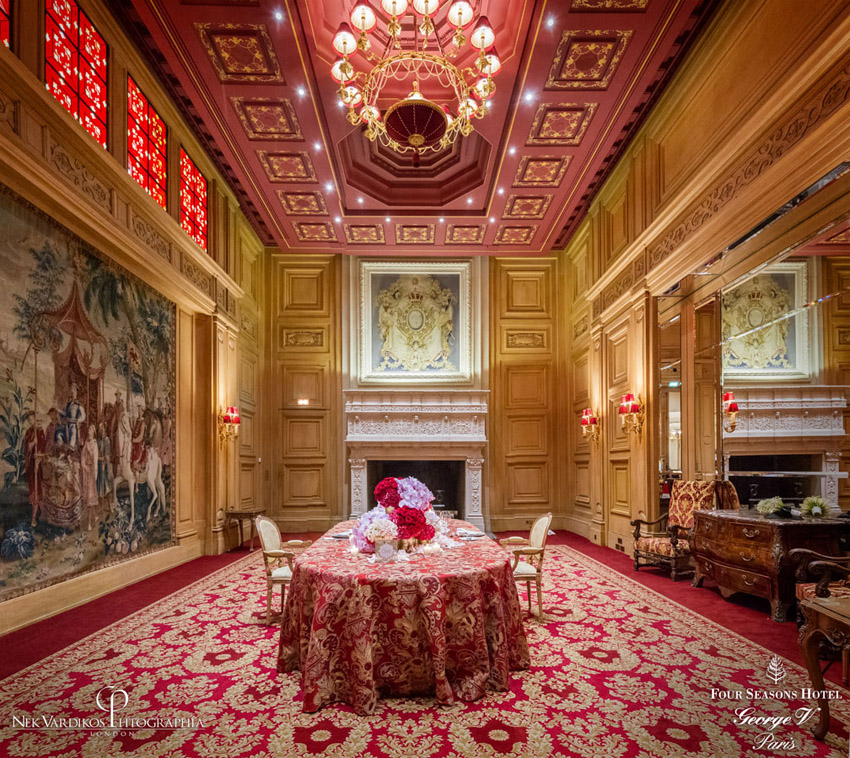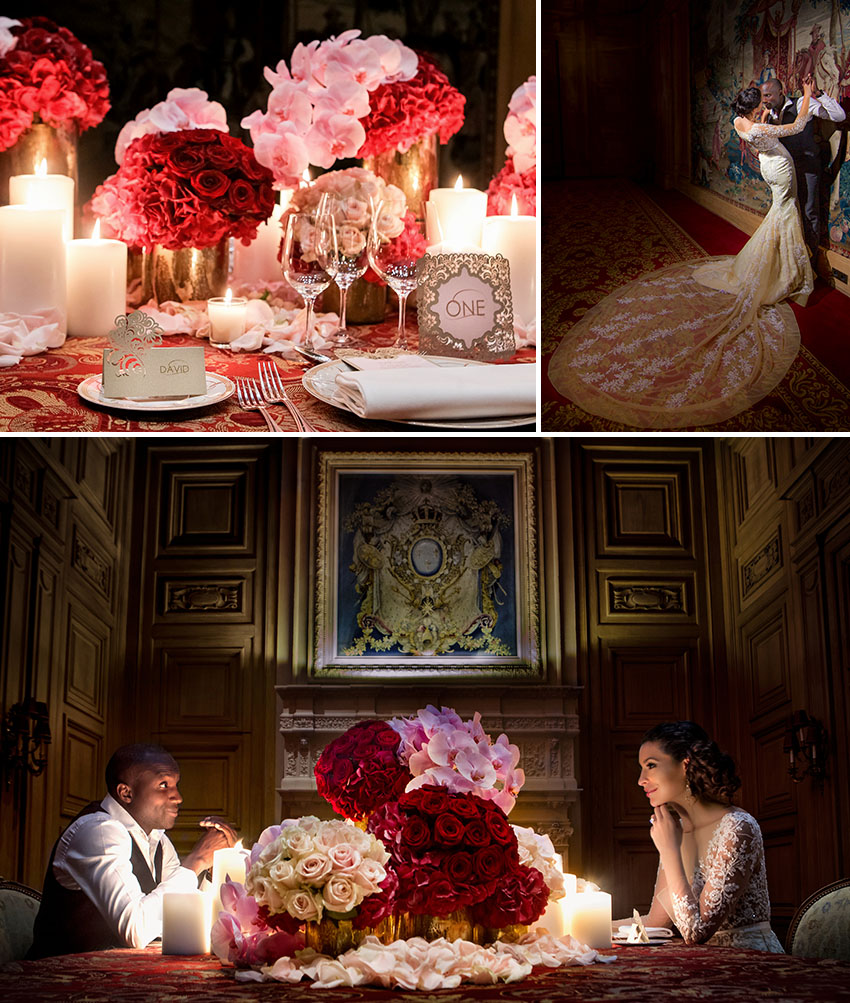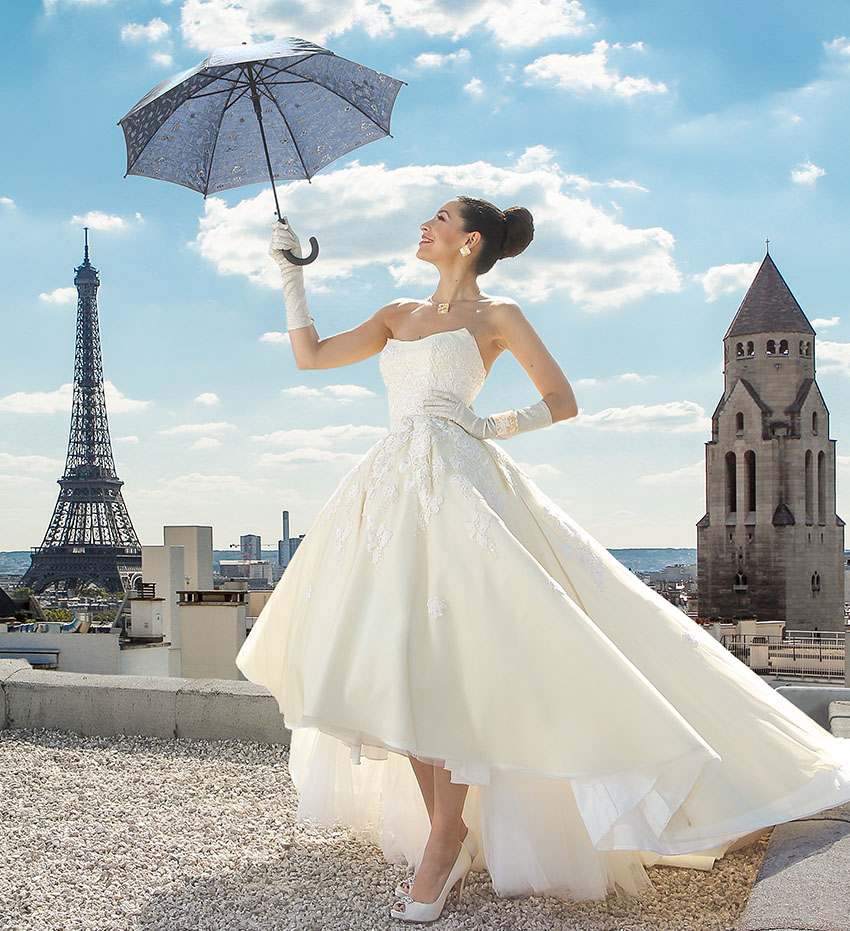 The name "Four Seasons" is synonymous with superior quality and that was certainly what I found at the Parisian hotel. Every public space was pristine, with decorative patterns, rich furnishings, and luxurious chandeliers. The fantastic weather gave me a great opportunity for a shot on the roof inspired by 1950s Vogue models, or perhaps Audrey Hepburn in "Funny Face", with the Eiffel Tower in the background.
Seyi Olusanya pulled together an incredible team of events experts. It was a great experience working with these professionals to create not one, but two visually stunning collections to show how magnificent a wedding in France can be.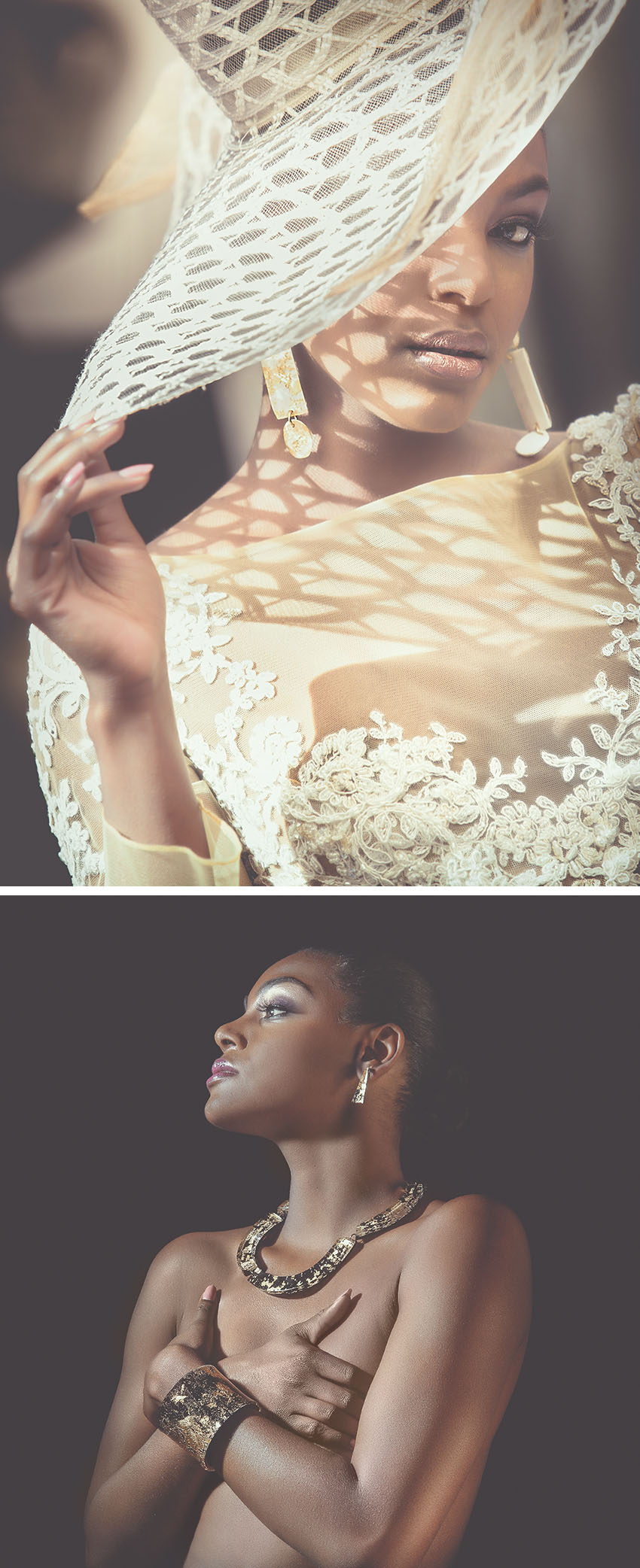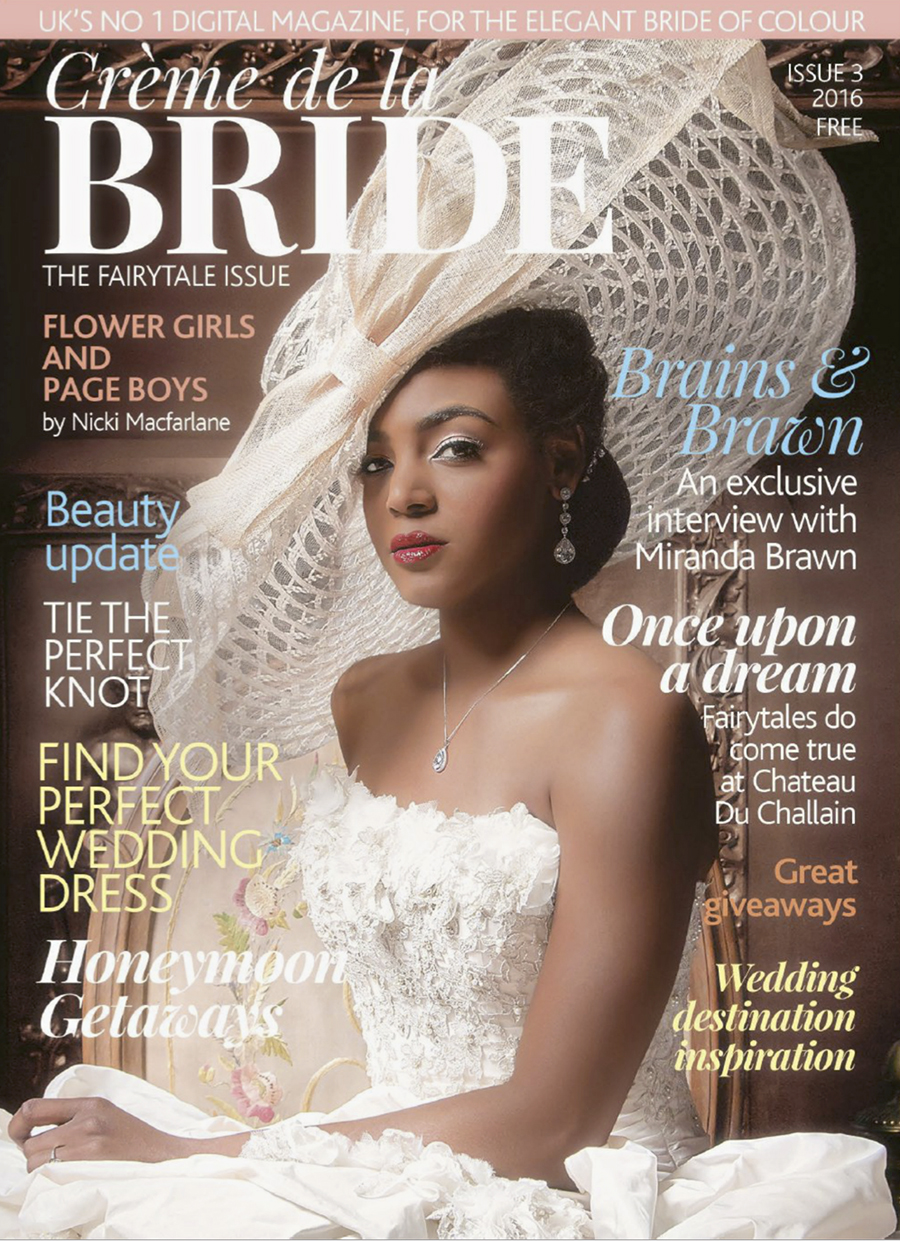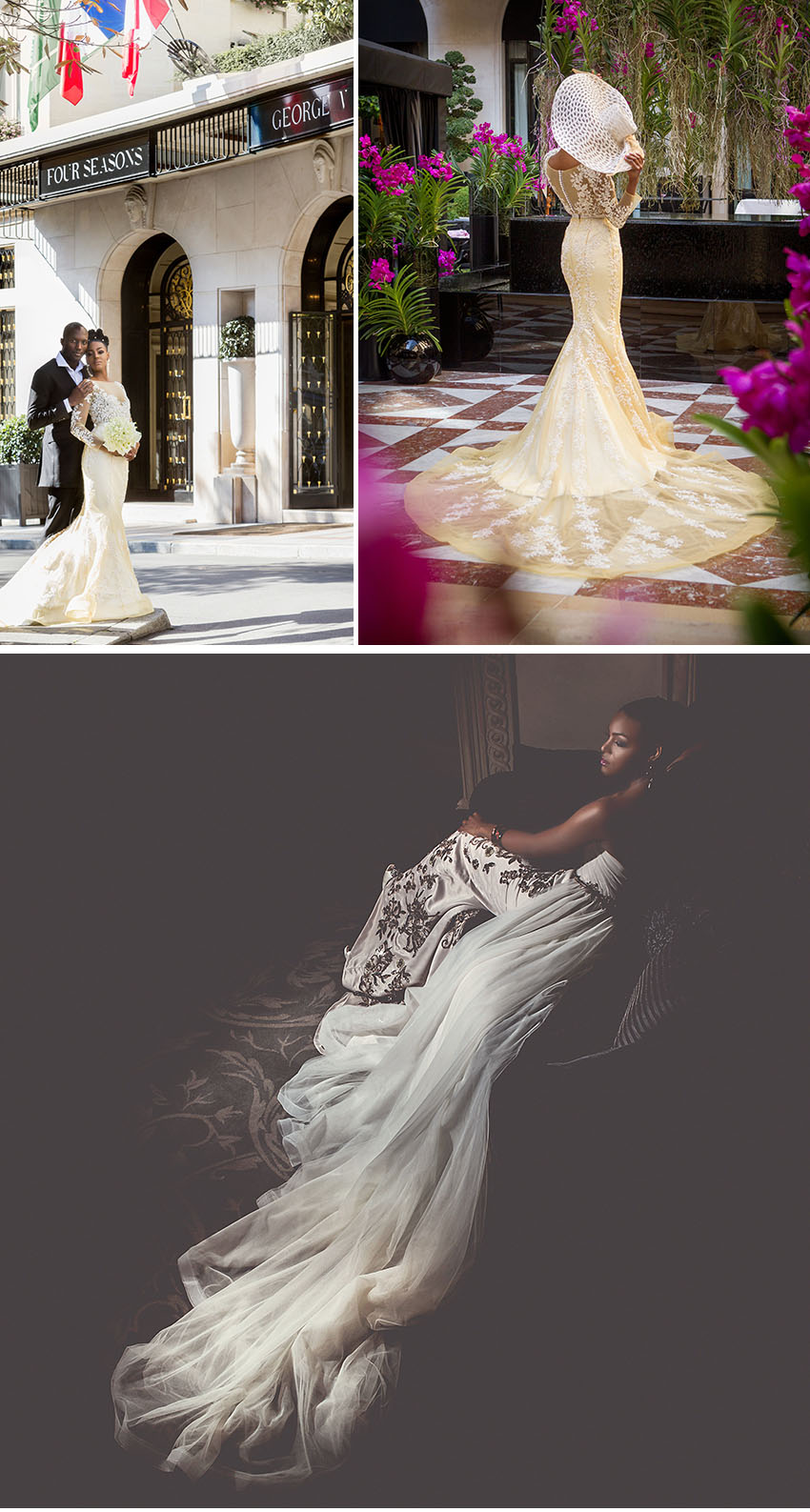 The Team
Models: Naomi Sharpe, Nicky Joseph, Vanessa Gamblin, Imoleayo Olusanya, Kais
Destination wedding planner: Seyi Olusanya – Once Upon a Destination
Photo: New Vision Photographia
Videography: J.Lawrence & A.Goris – Urban Cinematography
Wedding dresses and evening dresses: Yemi Oshunkoya – Kosibah, and Ian Stuart – Blewcoat
Menswear: Keye Oduneye London
Make up: Bolanle Okusanya Feyita
Hair: Dionne Smith
Cakes, cupcakes and sweets: Elizabeth Solaru – Elizabeth's Cake Emporium
Florist @ Chateau De Challain: Leanne Roberts – Hewitt & Andy Devonport – Wild About Flowers
Florist @ Four Seasons George V Paris: Jeff Leatham
Custom-made hats, jewellery and accessories: Just Art Paris
Stationery: Kay Patel – Intricate Creations
Special thanks to: Donna Crain, Olivier Laudus, Little Bevan, Freya Rose, Two Birds