I attempted to bring out the sensuality of Anne in the most artistic and tasteful way possible, taking into consideration her individual beauty and style to come up with something truly mesmerising and unique. The result was absolutely stunning. Anne looked sexy and elegant at the same time, and her individual allure was evident throughout all the shots. A special thank you to Gillian Wallbanks and Erin Carol for the styling.
What makes bridal boudoir shoot different than most other sexy and glamour sessions, is that it brings out the sensuality of each bride in an elegant and artistic way that is never too provocative and cheap looking. It is a quality private shoot that every bride (and her partner) should be proud of, especially when shot by a professional that has many years of experience behind his back.
As each woman is unique, each boudoir shoot is one of a kind depending on the style and the way she wishes to be shot – some clients for example prefer a more devilish, hot, and aggressive style while others prefer to adopt a more romantic, sensual, and angelic-inspired style as this the style that fits their personality the most. If you happen to be frisky and open-minded, experimenting with two or more boudoir shooting styles will make the whole shoot even more distinct and interesting. It all ties up to your imagination, desires, and the ability of the boudoir photographer to work with you and your needs for bringing out the best result.
By choosing us for your special boudoir shoot, you are choosing top-notch quality services and a flawless cooperation that will surpass all your expectations. The "proof" of our skills  and we can do for you for you will be seen in the final result – and we will be more than happy to make it look it sizzling and perfect!
If you too like to explore and capture your sensual side, Nek and his team are ready to tackle your needs.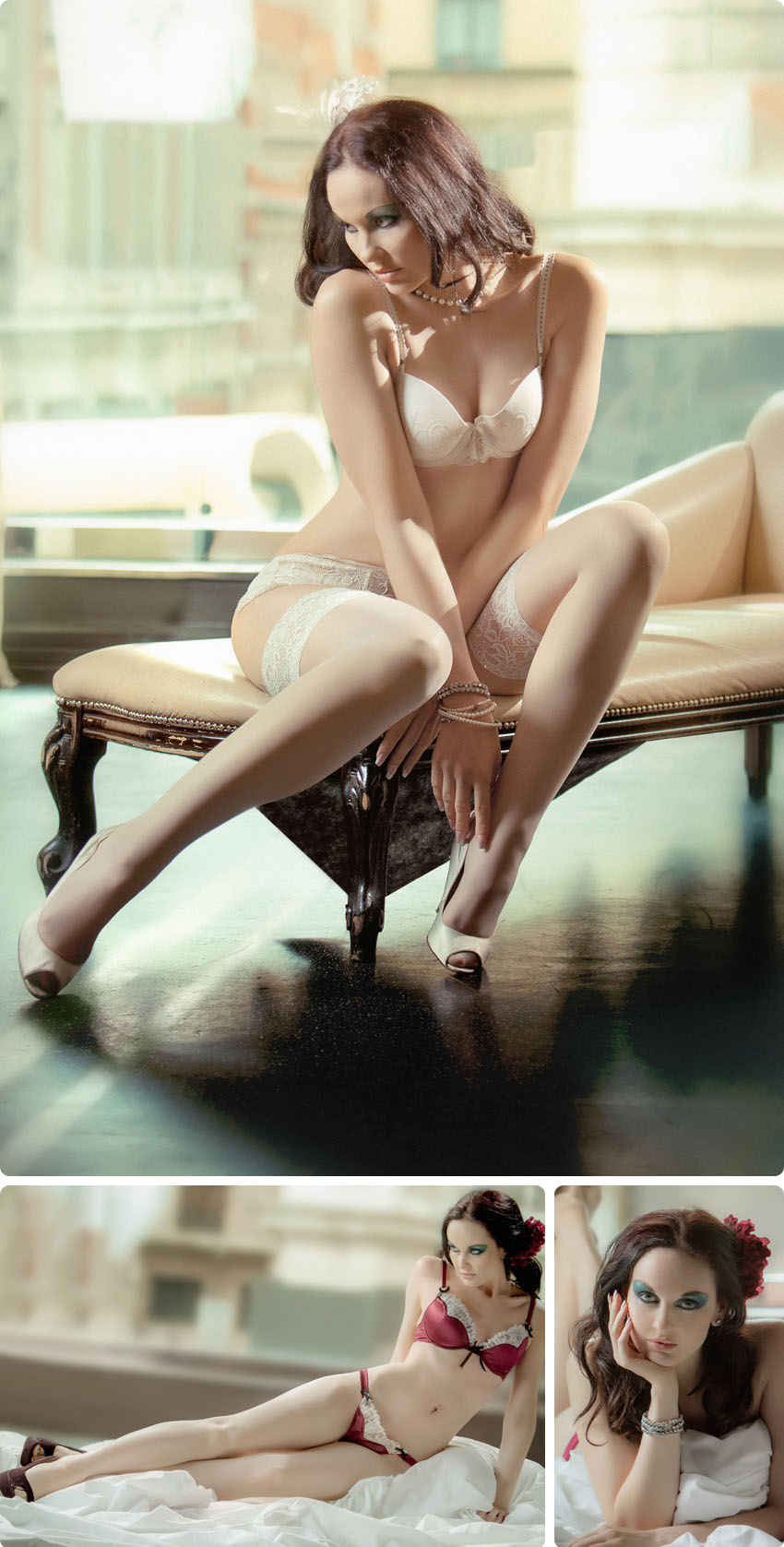 Hiring a professional boudoir photographer is also a great idea to spice up your private album
Since boudoir requires many different elements to look sensual and tasteful at the same time, hiring a true professional with experience in boudoir is a must. If you too like Anne want to give your boudoir another dimension and pleasantly surprise yourself and your partner with a sensual gift like this, Nek and his team are ready to make this a reality. With years of experience and a tasteful eye, Nek will be more than glad to take over your boudoir shoot to a whole new level you never thought possible.