The photography gallery of Lena and Richard's wedding in Waltham Abbey Marriot Hotel was a beautifully classic affair with fine touches and heart-warming moments. Their civil ceremony and reception took place at the hotel with Richard getting ready at the couple's home in London and Lena at the Marriott Hotel itself.
Lena prepared for the wedding ceremony with her close family at Waltham Abbey Marriott Hotel suite and we took some lovely photos with her parents as well as all the beautiful bridal touches like the jewellery and flowers.

I love the funny shot where the groom "brushed up on his greek" whilst getting ready for celebrating with his bride and her greek family.
Richard and his best man were calm but excited with just the right touch of nerves and we captured these small details and quiet moments just before the wedding ceremony.

The wedding and the reception of Waltham Abbey Marriott Hotel were beautifully decorated and the room was filled with the love of the couple's friends and family.

We brought everyone together for a group shot on the lawn – never simple to coordinate but a great result in the end! It is always such a lovely way to remember a wedding day, having all your guests together in one group photo.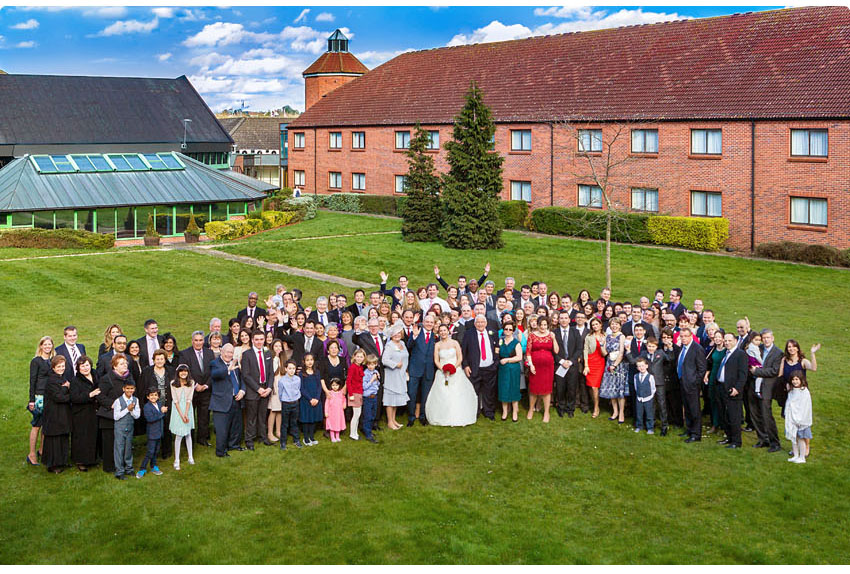 The evening's wedding celebrations continued to be full of love and laughter with some fantastic speeches and touching moments. The bride and groom were radiant together on the dance floor and their delight at being husband and wife was evident.

Wishing Lena and Richard all the best for their new journey together. May your memories of this wonderful wedding never fade!