It is always a treat to collaborate with other wedding vendors on a styled shoot. It gives us the opportunity to showcase our skills and creativity, possibly developing an idea which germinated during an actual wedding, or by developing something new and dramatic, as with this Danson House wedding styled-shoot.
Venetian masquerade carnival masks were first worn around 700 years ago, with mask makers (Mascereri) being officially recognised as master craftsmen in 1436. Though an important part of Venetian society during the Renaissance, the popularity of the masquerade ball in England didn't reach its height until the latter half of the 1700s – around the same time Danson House was built.

A wedding concept with venetian masks and bridal dresses at Danson House Kent
Previously managed by the Bexleyheath Heritage Trust, Danson House is now in the care of the London Borough of Bexley. The beautiful Grade I Georgian villa was built in 1766 to reflect the status of Sir John Boyd. It is one of the best wedding venues in Kent, and a breathtaking setting for a shoot inspired by the dramatic glamour of Venetian masks. With the interiors restored to their original glory and gardens designed by an assistant of Capability Brown, it is a wonderful backdrop for photos.
It is a very different experience working with professional models rather than real brides, but just as enjoyable. The dresses from Ian Stuart Bride were intentionally chosen for their delicate femininity, and looked incredible both indoors and out with their fluttering layers of chiffon ruffles. Kasia Fortuna, a supremely talented London wedding hair stylist and makeup artist worked her magic, giving our brides a timeless look. You don't have to stretch your imagination far to picture our models as 18th Century beauties whirling their way around the ballroom in handmade shoes from Marsha Hall.
The cakes and delicacies created by Elizabeth's Cake Emporium were suitably decadent, topped with soft pink sugar flowers and realistic-looking golden jewels. They looked amazing on a gold sequinned tablecloth by The Sweet Hostess, and served on pretty floral china from Vintage Flair.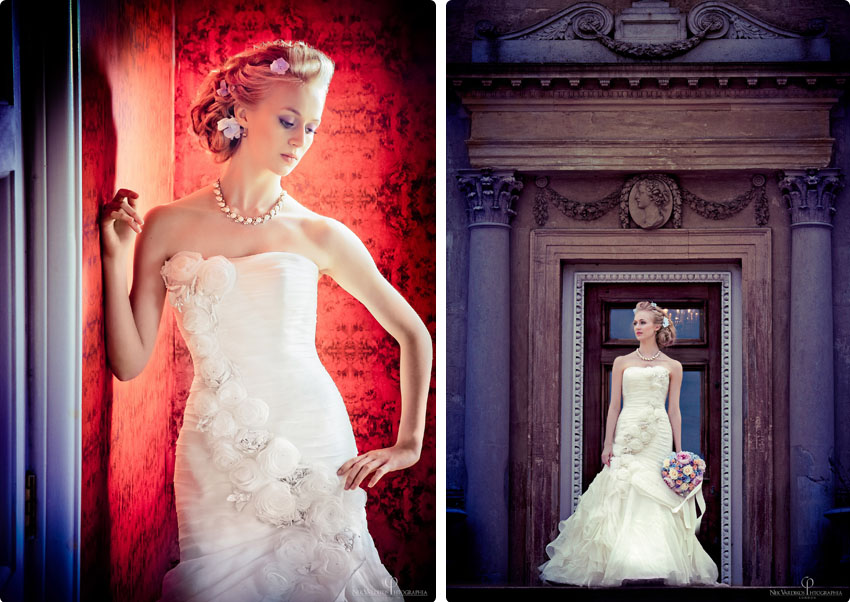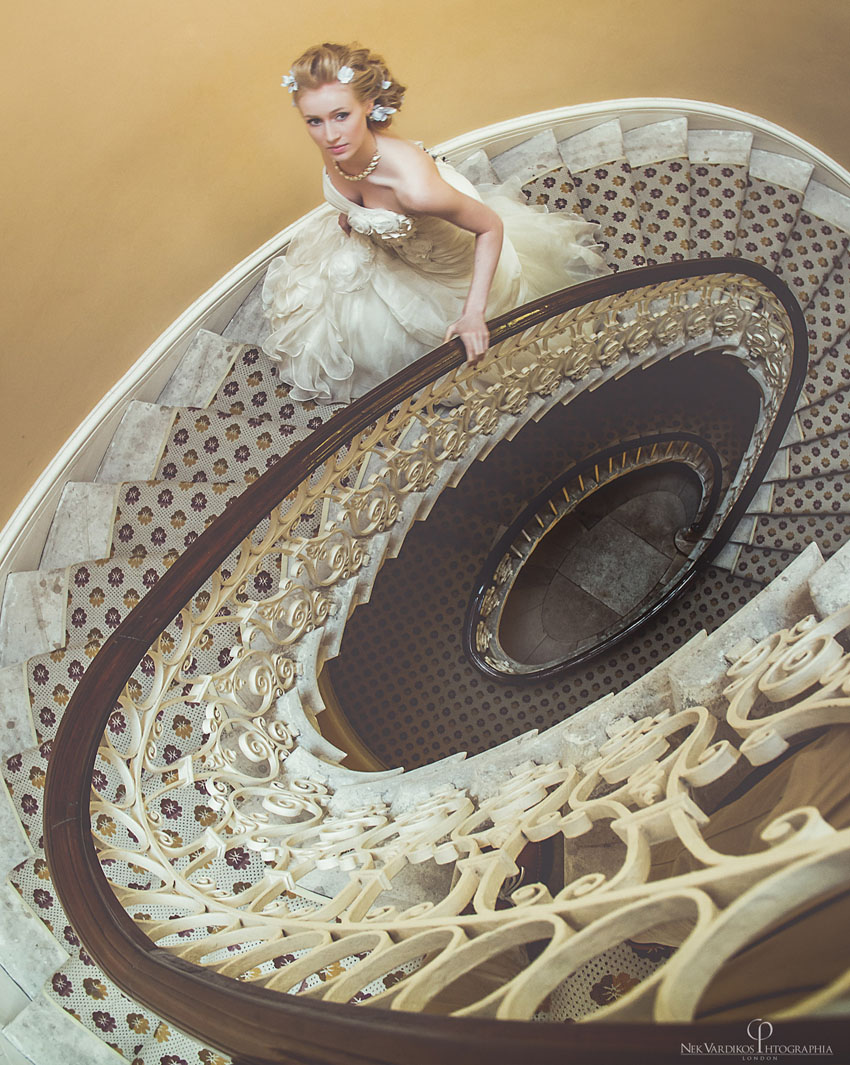 Take inspiration from the wonderfully styling of these Danson House images, incorporating elements from the past, such as the decorative gold plates, sumptuous flowers by London florist The Vintage Floral Design Co, and intricate jewellery handcrafted by Rosie Weisencrantz. A vintage wedding doesn't mean copying a past era completely, rather it is about taking aspects you admire and using them in a way which reflects your own personal style.