This article is a description of a working day, it will explain the thought processes and preparation required and that goes into making your special day as perfect as you deserve.
As children, we all imagined ourselves as doctors, famous singers, rock stars, celebs, country leaders, lawyers, teachers, and so on. We would built scenarios about how great we would be at what we do and how we changed the world.
Of all the jobs on Earth, I have never heard anyone dreaming of becoming a wedding professional photographer! I believe it is a slightly underestimated job but I can assure you it is one of the most fascinating ones, if I have a saying on this! Yes, it is a lot of difficult job, but it is really worth every bit of it.
Think about it for a sec. The photographer is the only profession of all involved in making your wedding day as special as you want it to be that is not only aware of everything every other professional has done (wedding florist, décor expert, etc.), but also has the responsibility to immortalise their work to present a lovely result.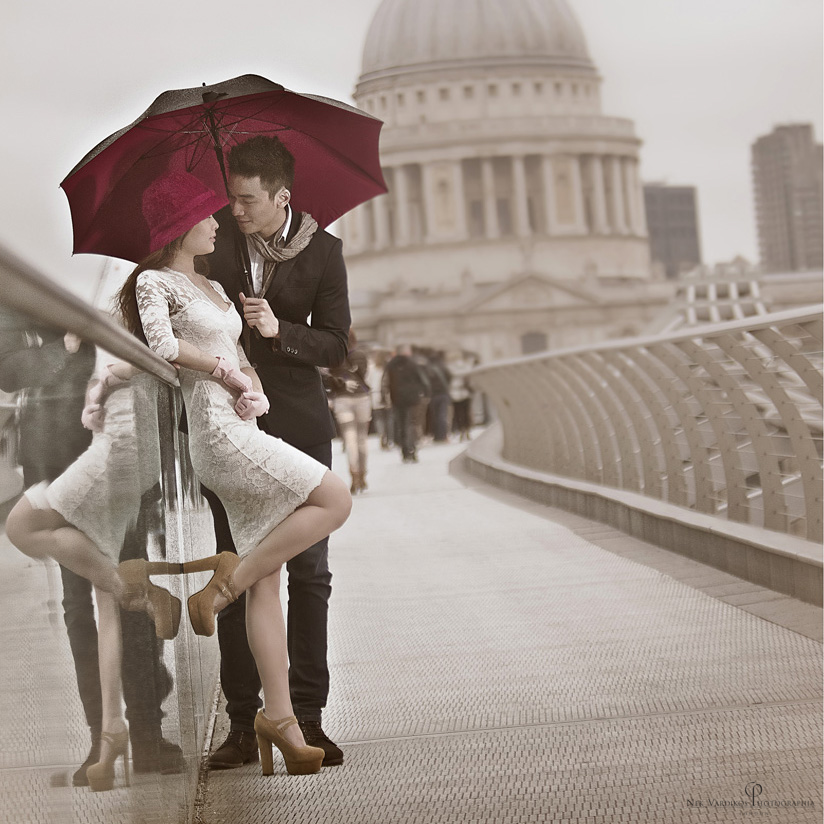 Have you ever thought how things would be if you could be someone else, even for a day? Remember Bruce Almighty with Jim Carrey? How cool would it be to have super powers to bring joy to one's life! Being a professional photographer gives you exactly that: the chance to make a couple's most special day -a day that signals a new page where two people walk their shared life's path holding hands- truly memorable. Is there anything more time-lasting than pictures? Memories fade over time, but images will always be the discreet reminders of what you have lived, always bringing a smile upon your face and tears of sweet nostalgia and happiness.
This is how I feel about what I do. To me, a photographer starts a journey from mainland to an exotic island, with every wedding assigned. The route is well-known, but the seas are different each and every time. Likewise, the main principles of a capturing a wedding may be standardised stuff, but, in reality, nothing is alike. And, THAT is what has made me fall in love with what I have thrown myself into for the last 18 years.
At the end of the day, it is all about being grateful for having been the receptor of such happiness, laughter, and great moments.
"Thank you for trusting me."

"Honored to have been part of it", I whisper silently.
But, how does it all begin and what is involved in wedding day?
Pre-Wedding Prep
Everything should be perfect. Not much to do though at this point, but taking care of the small things will help me start the following days with less stress and ready to nail it! So, I:
Get myself a good night's sleep and an energy-pumping breakfast.
Gather all my gear, making sure I have charged the flash and camera batteries. What is amazing at this point is that, every time, I automatically think of creative ways to use every piece of equipment I touch to put in my bag. This lens will be perfect for close-ups and portraits. I will use that one to shoot […]. My mind generates ideas and that gives me the confidence and peace of mind I want.
Clear my cards and make sure everything is in place.
Go through some details, such as the weather forecast, the wedding venue, and the location, among others. Given that I have been in the business for almost 2 decades, I have shot numerous spots in London, Hertfordshire and abroad. However, it takes careful and super-detailed planning and preparation, pose by pose, shot by shot before anything else. The more you go prepared, the better.
Ensure my car has petrol and check the GPS to calculate the exact time it will take me to reach my destinations.
Gather my team.
Want to know what I love the most in this pre-wedding prep? The powerful mind game that takes place before the actual session. Before we take pictures of people, we have virtually taken already hundreds of shots of them from different angles and poses! We even prepare ourselves for any possible scenario. What if an impressive flock of birds happen to pass by, creating a nice spectacle? Let's find a way to immortalise the moment! Stuff like that.
It is much like the athlete that is about to enter the court and prepares his muscles for maximum performance. An experienced professional has to be able to provide something more than "Uncle Bob's" photos.
Want to know how a young or amateur photographer can be sure they have the makings of a successful and talented professional?
They don't just shoot pictures…
They create memories.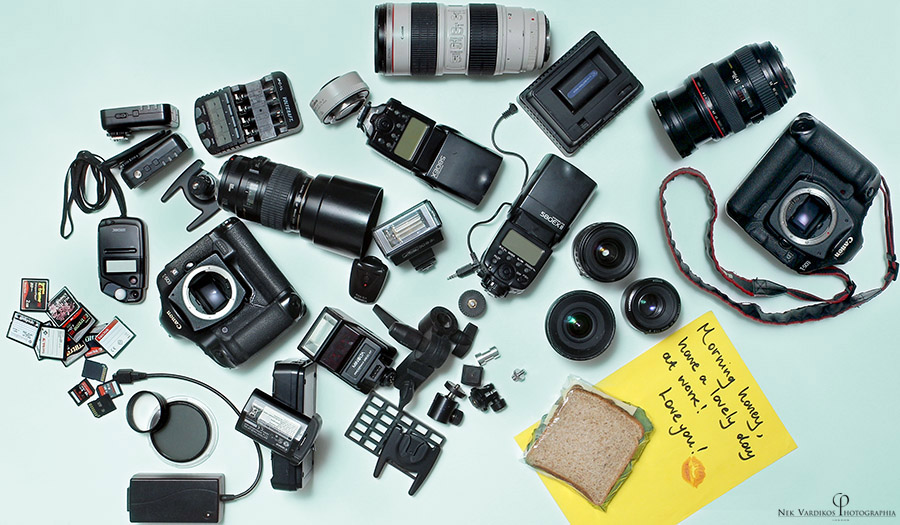 Wedding Day – Bridegroom Coverage
(About 2 ½ hours-3 hours total)
We are all up and thrilled to get started! If you see us, we look like a group of people going on a fun day trip! Well, of course we are excited, not only because we find what we do absolutely exhilarating, but also because we will be working with nothing but happy people today! Is there a better work environment?
After we pack our bags (alongside some snacks and water), we head to the bride's place, always looking neat and well-groomed, where we will be taking pictures of the décor, wedding items, and accessories used that day. It is important to make everyone feel comfortable, which is why I introduce myself, building rapport with key-people, such as Mum, Dad, and friends of the bride (and groom when we cover the groom's house).
Note: The difference between the bride and groom's pictures is that the first can be a bit more playful and bright, with more vivid colours and have slightly more details to shoot, such as the engagement rings, impressive bouquets, makeup and hair time, bridal shoes and any customs related to their culture (i.e. in greek weddings, the best man has to pay to make the bride wear her shoes), and so on. The happiness and joy in the two houses are the same. No doubt about it. Some details make each session apart.
That said, we hear lots of comments from guests during that shoot. "Where are they taking the wedding dress?", "They are putting it on that tree branch! For God's sake, it might break!". Don't worry. We have meticulously tested the tolerance of that branch or hanger beforehand. We know it will hold the wedding dress or anything else! Fences, marble floors, lush gardens, impressive swimming pools or aquariums, mirrors, stairs, plants…everything in the house (or hotel) is a new source of inspiration. Everything in the space can comprise a smart background, add to the concept and help us create images out of the ordinary.
Then it's time to shoot people, and by that I mean every living thing, including the house pet that would just love to get a bite of our feet! Of course, the lovely bride is the star of the day, but her co-stars are equally important to make this day remarkable, aren't they? So, either on their own or with other relatives embracing her like sweet angels on her special day, she will get numerous shots on every possible angle! You will see us shift places in a very discreet fashion to get the perfect shot, to really capture the moment. Our reward? When we hear you admit that you never thought your house looked so cool! That you have never looked more stunning in a photo!
During the wedding preparations, if the bride is in good mood, we just boost her confidence even more and just enjoy the ride. If she is stressed, we know how to help her get rid of the negative energy and enjoy her wedding day! Even if something goes wrong, say the weather or church decorations did not come through as planned, don't worry. That stuff just ADORN the wedding, they don't represent its essence!
A small piece of advice to couples thinking of getting married: Remember that what matters most is the way you feel for your other half and nothing, I say nothing, can get between that and spoil that day, unless you allow it. So take your mind away from anything that might ruin the greatness of the day. My job is to make sure you have a wonderful time on your wedding day and for that I will do everything. If I give a piece of advice here and there, it is because I, like you, want to create the best and most unforgettable memories.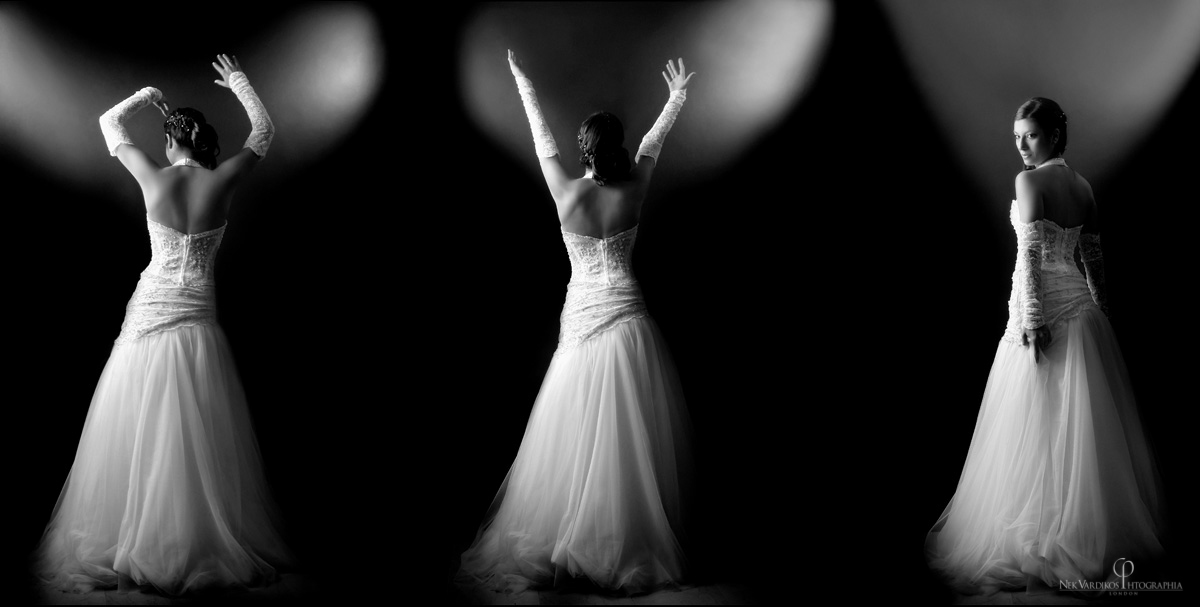 The Ceremony
We arrive at the church where the ceremony will take place (always before the bridegroom and always prepared for everything that might affect the outcome). Whether short or long the distance, I will transform into a race driver to make it ahead of time and take pictures of the guests, groom, and decorations. You see, many brides are so preoccupied with other things during the reception and don't get the chance to actually see how the area has been decorated, so we become their eyes and give them a glimpse of what was going on there!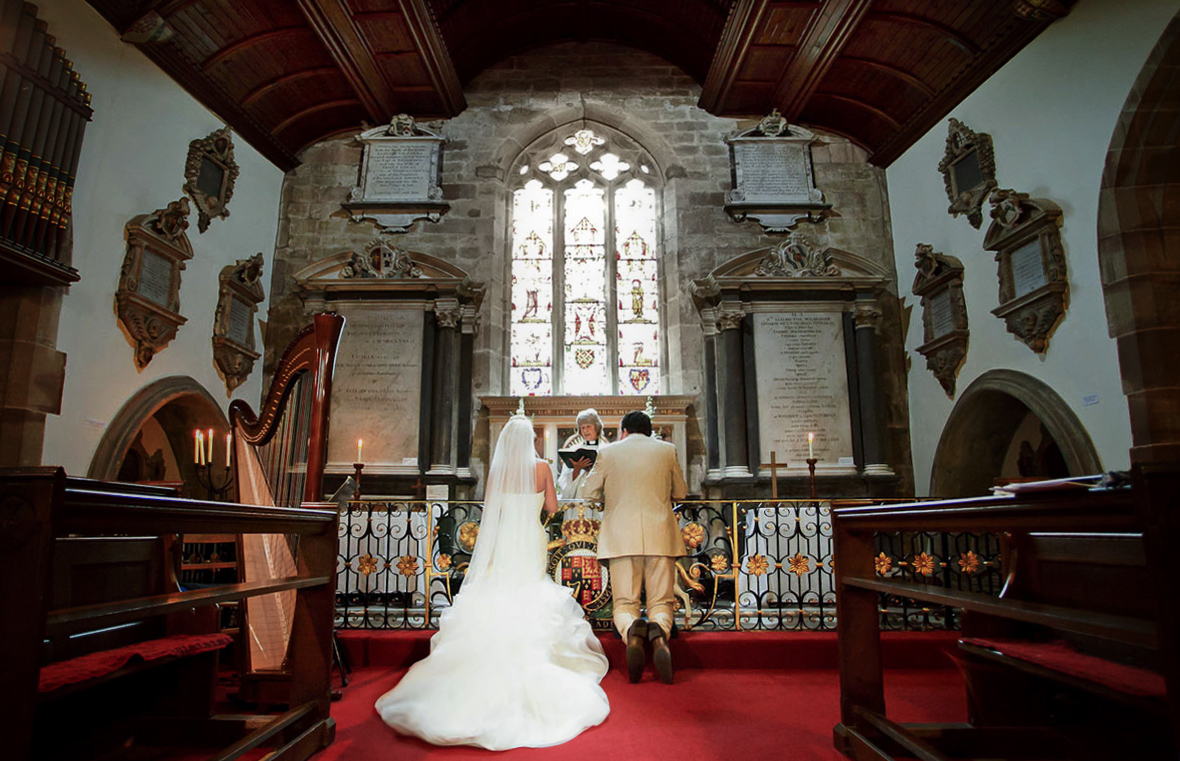 Some of my Favourite Shots
To tell the truth there is nothing more rewarding than the groom's reaction when he sees his walking beauty stepping carefully to meet him, accompanied by her father. The church from different angles and close-ups as the couple exchanges their vows are also key shots. The wedding rings and, of course, the parents' emotional faces should definitely be on the list. Finally, the kiss and any traditions that the families may have for during the ceremony. We should know all that and be prepared. Oh, almost forgot. Walking out the married couple with me moving backwards as the crowd cheers and throws rice or rose petals for a blessed life together is also a favourite.
Now, there come times when everything seems to be miniaturised, and we are left with limited space to do our job. However, we need to deliver excellence each time. How do we do it? Have you watched Fantastic Four, you know, the popular movie? There is this character, Dr. Reed Richards that can stretch his body like rubber! That's how we do it, more or less! In fact, you are a photographer, stylist, acrobat, psychologist, runner, and many more!
After the Ceremony
This is a more relaxing time for the bridegroom by far. It is the time they can have all the fun they want and share their happiness with all the guests and loved ones who are waiting for them at the reception hall to get the party started! The sun is about to kiss the day goodbye, and we need those last rays to take great shots infused with a bit of romance. Although the lack of natural light is always an issue for us, if you come prepared there is nothing blocking your way from getting stunning shots.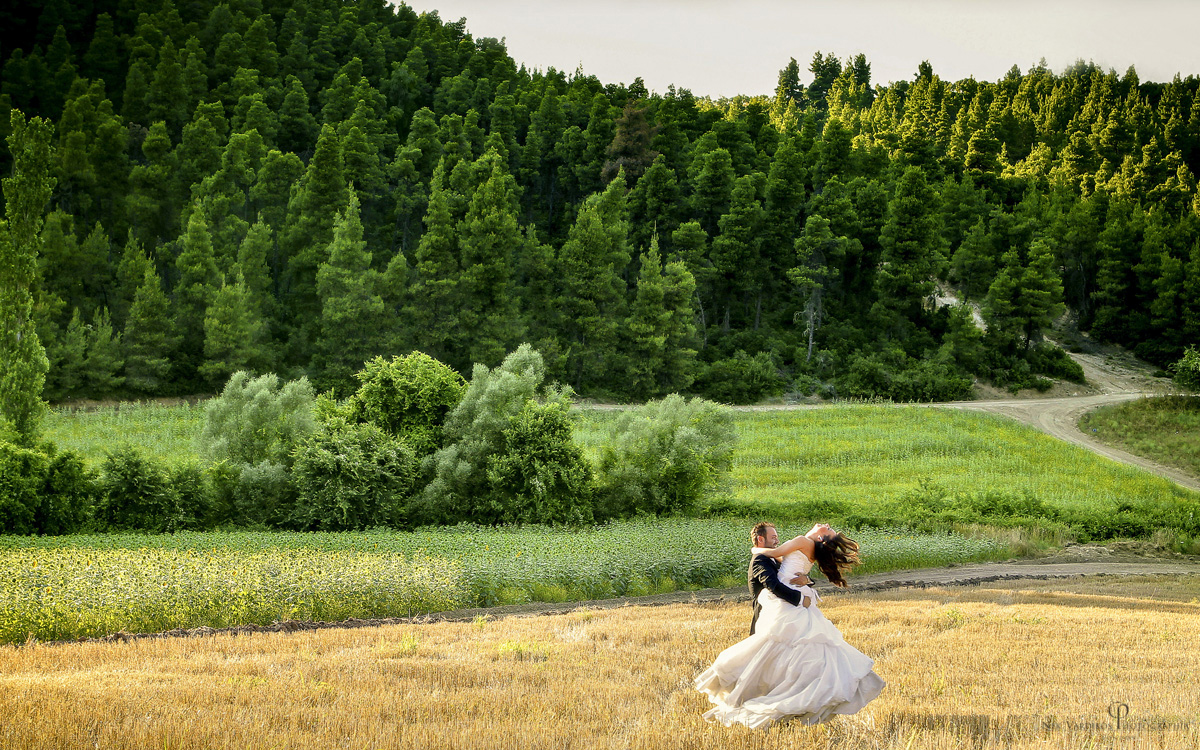 The Wedding Reception
The apogee of the day. The unforgettable grant entrance, delicious dinner, heartfelt speeches, impressive wedding cake, champagne in abundance, the first dance as a married couple. All majestic and always magical. All so necessary to imprint on camera the best way, so that you can go back and look at the pictures and relive those beautiful moments. The party begins and we get to live the day exactly as the newly weds experience it, of course, less emotional, and overly stressed and more anxious, sometimes, than even themselves, because of our deep need to grant all their wishes, meet all their needs. This is a huge responsibility and honor for us, at least those of us that respect ourselves and those that trust us with such a significant task. Under no circumstance can we let them down. There are no such things as second chances in our case, so everything has to go far and beyond what is expected from beginning to end.
We take shots of the guests, venue, table settings, the announcement of the bridegroom and the following party, the bridal table, the dance floor (with the couple in the middle and not) that gradually fills with much promising dancers who have been dusting and sharpening their dancing skills for quite some time! You see, the coverage of a wedding is nothing alike ad photography, where we can shoot and re-shoot if required. A wedding ceremony or reception cannot be directed or replicated and this also constitutes the uniqueness of capturing a wedding.
Of course, the day is not over yet for us. I still have to get back home and make sure I double back-up all the work so that I can sleep without worrying about losing something. And this closes just a cycle of tasks required, it doesn't signal the end of the job! Next comes the process of images, selection of the most suited per required use, and so many more details that are not to the present, but make my "day" lasting more than 24 hours!
You may get a glance at some of the images, just to give a high five with one another that everything went clockwise! Our greatest reward….to see the appreciation in your eyes as you see the pictures we have taken, the way we have put together your wedding album or CD, the quality of our work. If you think of all the technical stuff we need to process per second before shooting a single shot (lens diaphragm, sensor sensitivity, focal length, type of shot, levels used, frame used, etc.) you will realise that your smile is very important to us.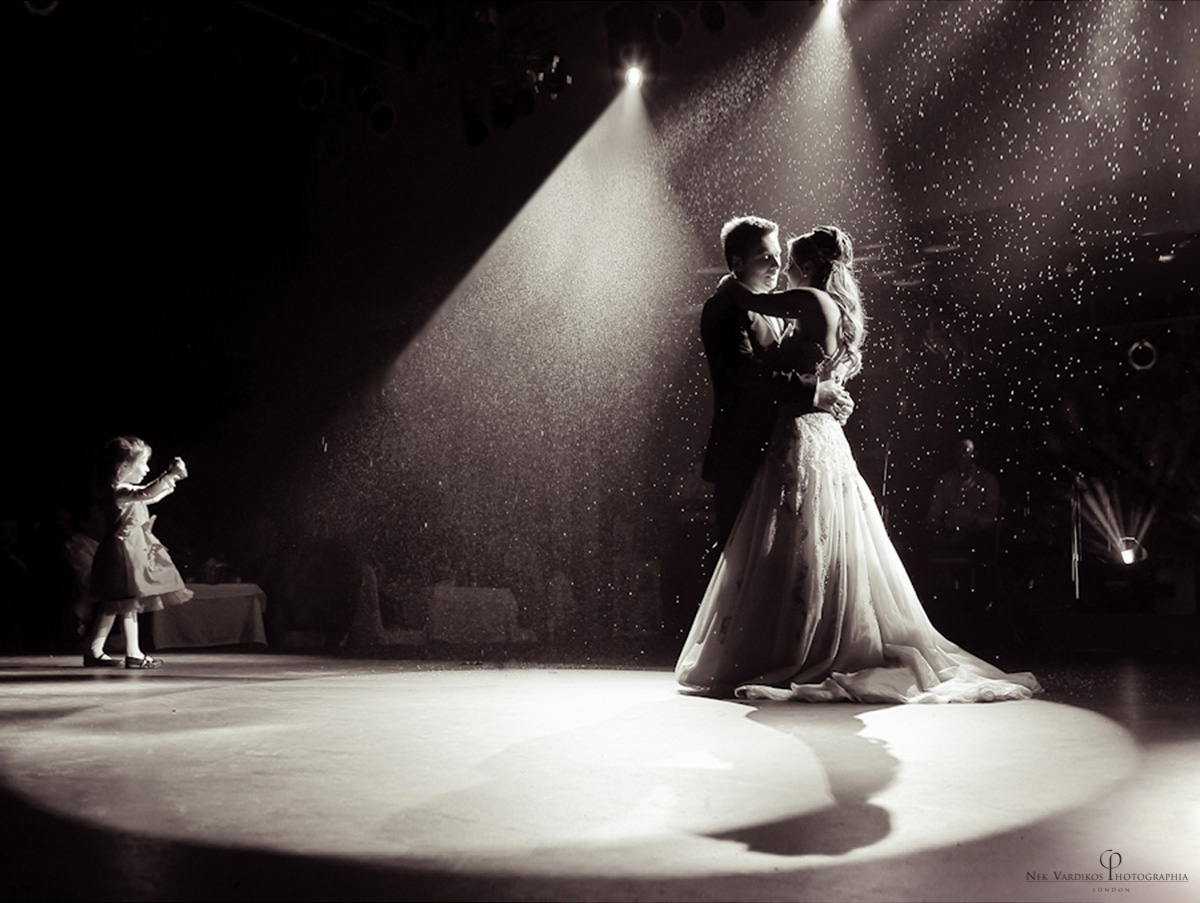 Here are a few examples of some of my favourite bridal shots: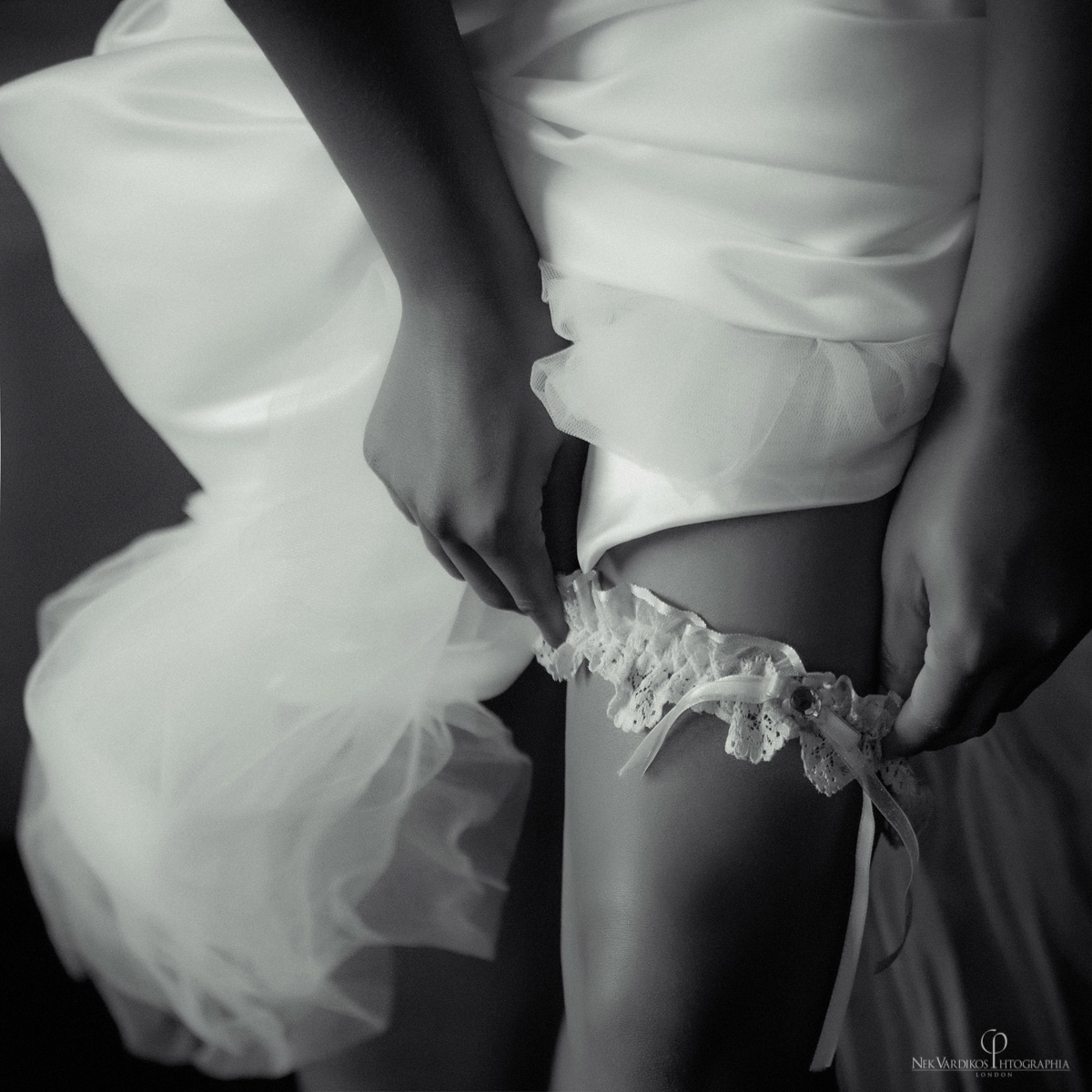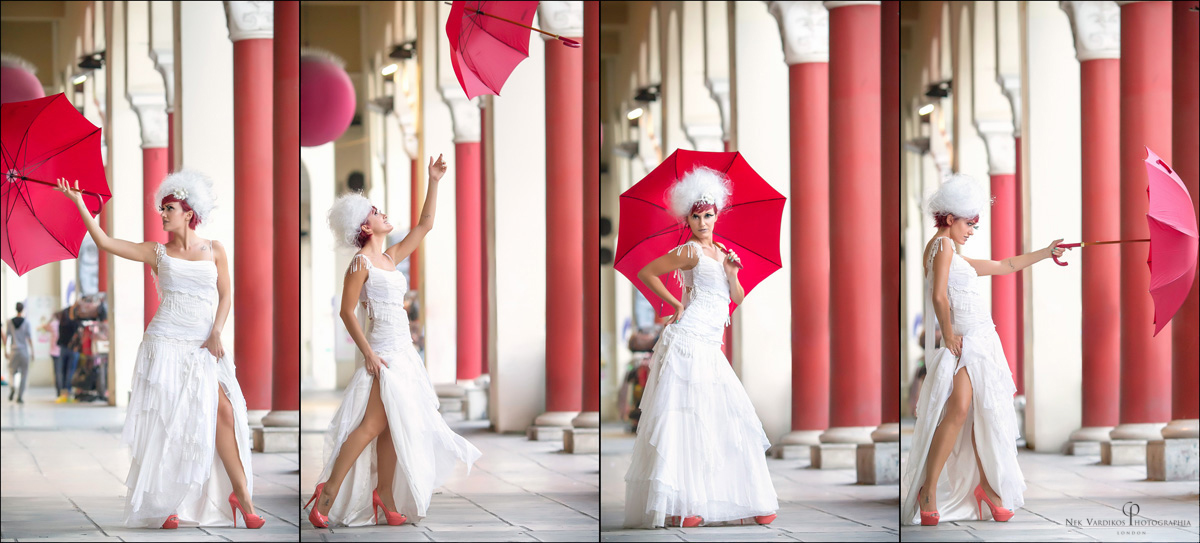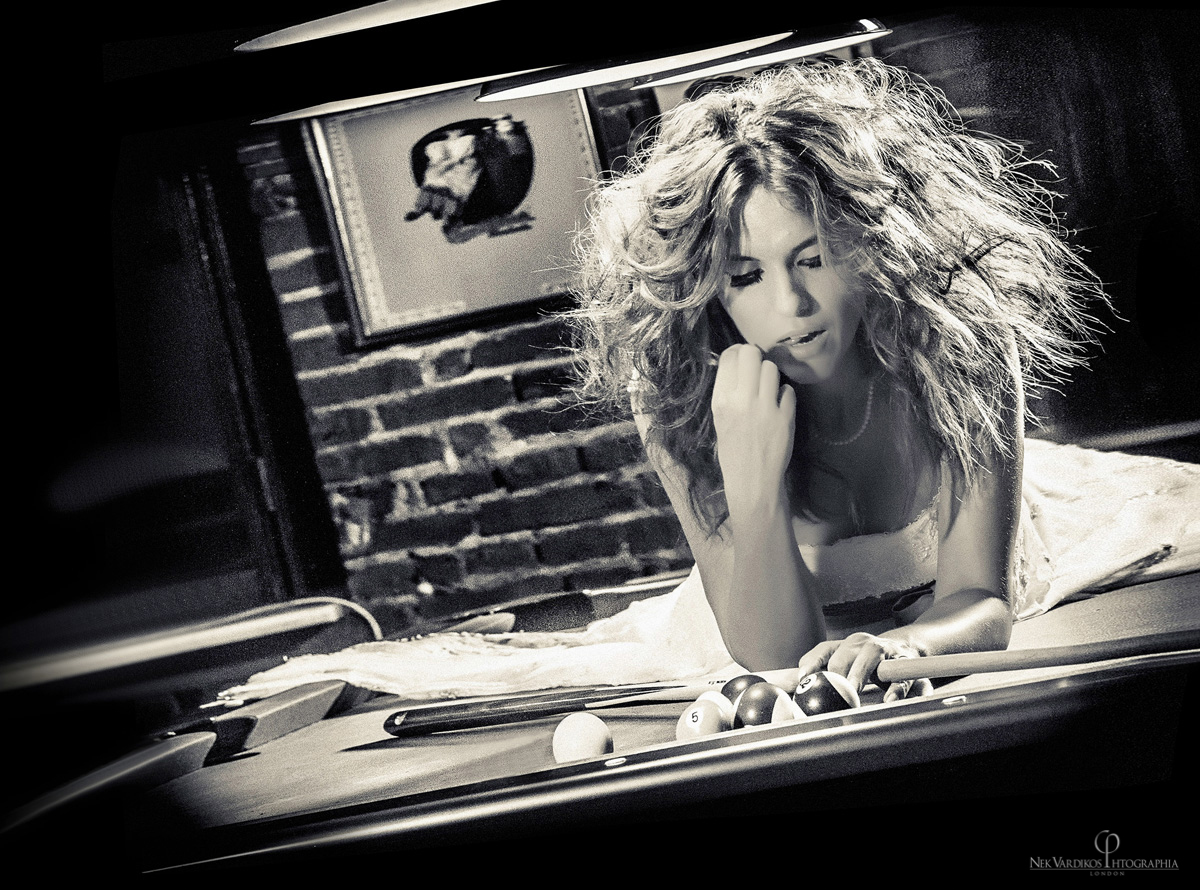 Thanks for reading!