As much as I love working in London, getting the opportunity to work abroad is a fantastic treat, especially in my home-country Greece where I'm usually moving for the summertime. So it was with enormous excitement that this lovely couple chose us for their wedding.
She was a classically beautiful bride in her strapless sweetheart wedding gown with a fabulously full ruffled skirt. The pure white dress was offset sensationally by her bridesmaids, whom she had chosen vivid purple strapless dresses for, and her matron of honour, who wore hot pink. The gardens were full of purple and white flowers, and we had a lot of fun taking shots before the bride, her family, and friends made their way to the church on foot, accompanied by musicians and merriment.
I loved how this couple incorporated touching and fun traditions into their day, linking their religion and heritage with their future. The bride wrote the names of her single friends on the soles of her shoes on the morning of her wedding, with superstition saying that the person whose name rubs off first will be the next to be married. Her wedding dress was classic, while the bridesmaids' purple strapless mini-dresses and silver shoes added a modern twist to the wedding party.
Maybe it was his natural ease, or possibly it was the sunshine, but groom was remarkably relaxed when I caught up with him and his groomsmen before the ceremony. Kassandra has a rich religious heritage and is dotted with beautiful churches. Surrounded by centuries of tradition in a church decorated with colourful frescoes, it was impossible not to feel as if the couple were adding their own footnote to the church's long history.
Apart from the weather, one of the best reasons for choosing Kassandra area is the fantastic scenery. After a traditional ceremony, which included the crowns, or stefana, joined by a white ribbon, I took the couple to make the most of the gorgeous coast with some romantic sunset shots. The church was close to the sea so we didn't have to go very far to get to the sand, and it was nice for the couple to have some peaceful time on their own to enjoy the fact that they were now married.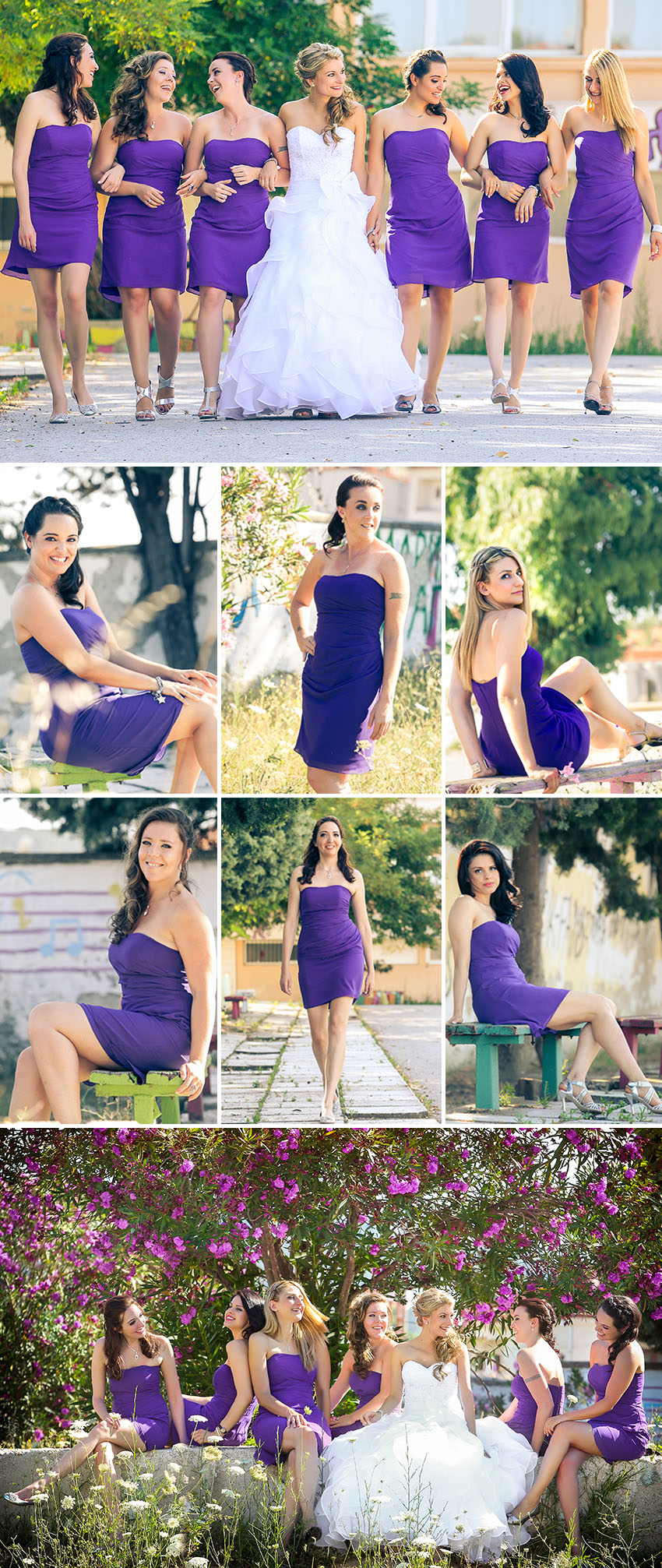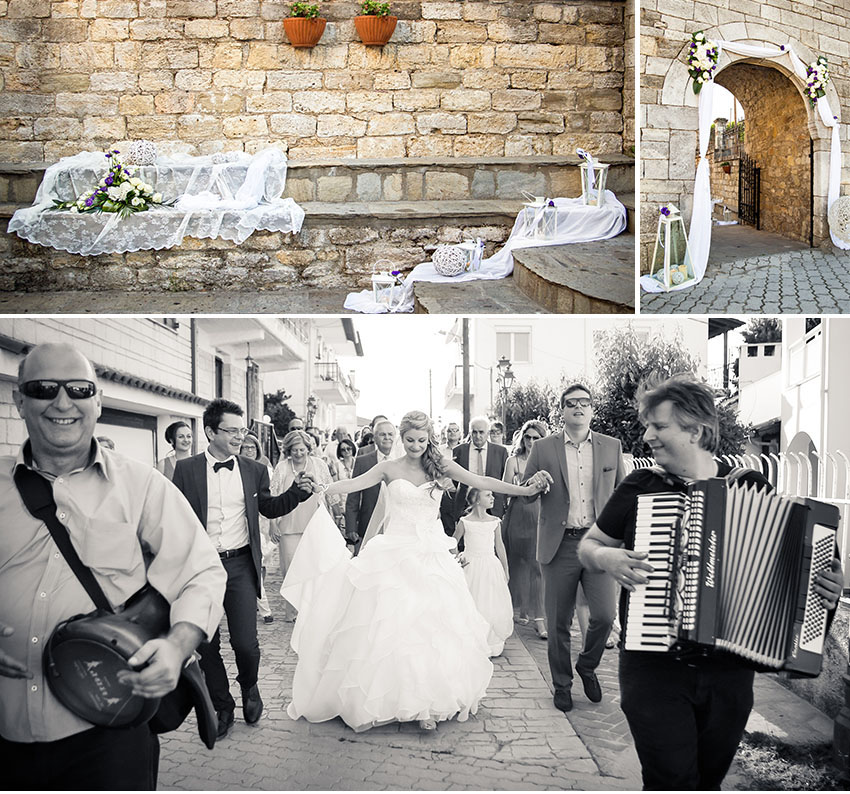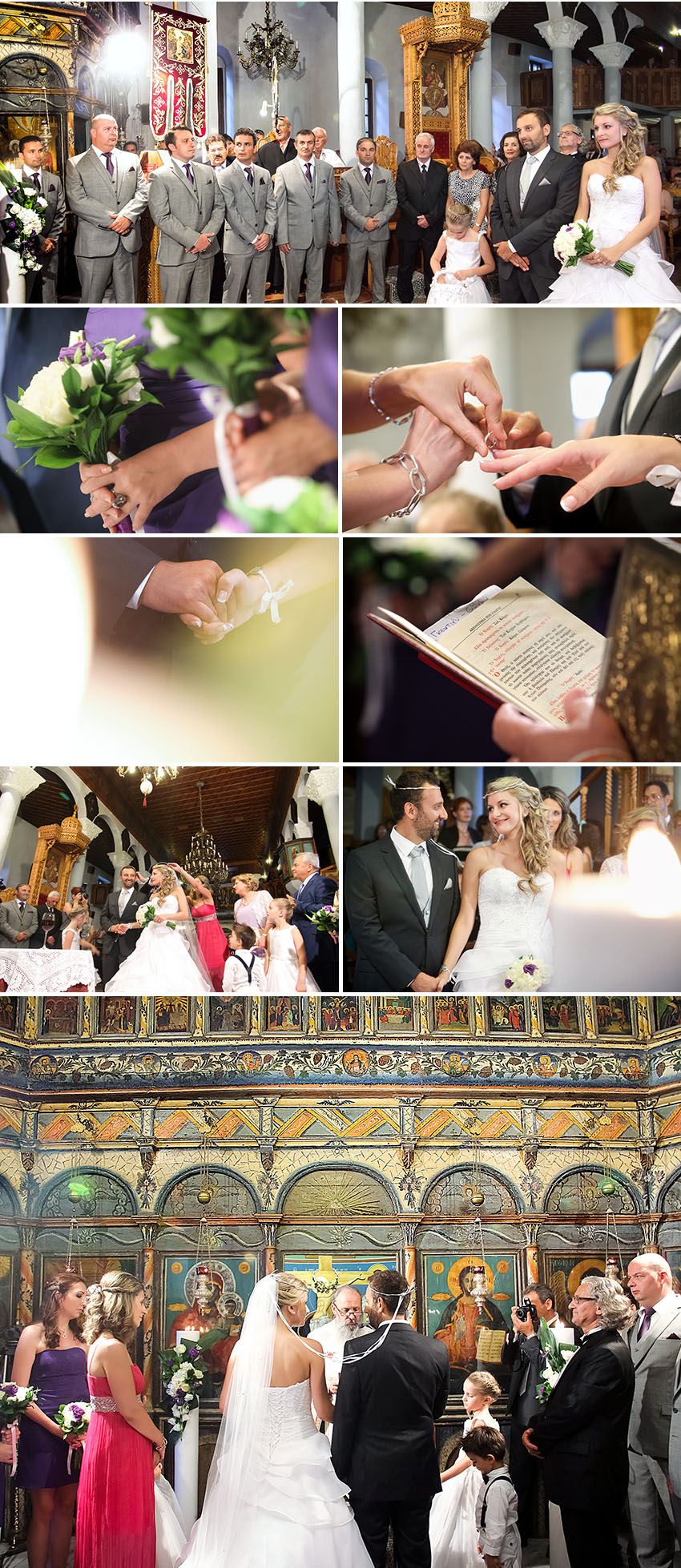 As with the rest of the day, the wedding reception was a riot of joy, laughter, and love. Guests were greeted with delicious cocktails while the happy couple made their grand entrance to a spectacular accompaniment of fireworks. The outdoor event was blessed with balmy weather – the dancefloor certainly got hot once the party really got going!
After a fun and exhausting weekend I was delighted to congratulate the newlyweds. One wedding wasn't enough for this energetic couple. With groom being Albanian, they barely had time to catch their breath before going back to his hometown for a second round of celebrations!